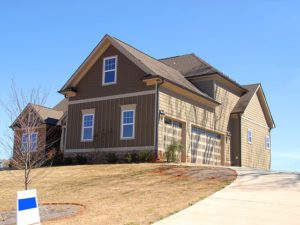 Probably one of the biggest challenges facing a real estate investor, is being able to spot a good investment opportunity, and avoiding the bad ones.
With some great developments in the pipeline and ongoing being produced by home builders in Collier County, Florida, as an example, you are going to be able to view some interesting and exciting properties, and this will test if you have a great eye for real estate.
Timing can be everything
It won't be the first time that you will have heard the old adage of the early bird gets the worm, but the reason it is so widely quoted in real estate circles, is that the timing of when you bid for a property, does make a big difference.
Being ready to strike and having everything in place in terms of finances, means that if you see an opportunity and can get to the front of the line and make a bid before anyone else, you could end up grabbing a bargain at the right money.
It is also worth remembering that being first in the line often presents plenty of investing opportunities, but being last can occasionally work too.
If there has been a property that has been on the market for some while, check out the reasons why this is, and then tabling a bid at a steep discount, might just get accepted by a desperate owner.
Management issues
When you are assessing the viability of a real estate investment, it is important to do some calculations and work out whether the property you are looking at will require too much time and management to make it pay in the long run.
All properties will require a certain amount of maintenance and liaising with tenants, but there is no question that some investments will turn out to be more problematic than others.
If for example, you buy a low-quality property in a bad location, you might have paid low for it, but repair costs and problem tenants could soon eat into any potential profits.
It always pays to look at what management issues you might face when considering making an investment. Buying a new property in a good area, will take less looking after and less of your time, than if you take on something that requires more looking after.
Location is often the key
Another well-worn phrase relating to real estate investment is that the most important point to remember is location, location, location.
It is not exactly groundbreaking advice to say that location matters and is often the key to successful real estate investing, but it is a sound strategy and one that always needs to occupy your mindset when considering a deal.
A good location will be popular with tenants when you are renting your property out and a good location will also help the value of the property to grow steadily. If you can buy the worst house in the best location, that is sometimes a winning play, as you are giving yourself some scope to develop and enjoy an uplift in value after your work is done.
If you just follow these simple strategies, you will give yourself a good chance of making your real estate investments pay.
Abby Leonard became a real estate investor 3 years ago after she was made redundant and needed a career change. She shares her insights online with others who are interested but unsure where to start.
Save More Money in 2018
Subscribe and join the worldwide 52-week money challenge! Get the tools you need right to your inbox.