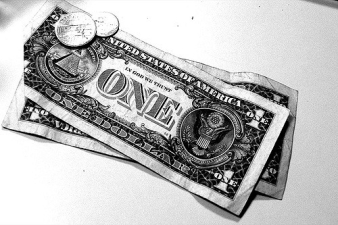 There are numerous ways you can lose your money, but binary options probably takes the cake. Binary options brokers have reeled in many "investors" through hyped promises of overnight riches. The results have been, predictably, a drastic disappointment for most of them.
Even Regulators Are Skeptical
Binary options is a minefield of financial risks. It starts with a seemingly innocent solicitation to sign up with a binary options brokerage company offering ridiculously high payoffs. Therein lies one of the greatest risks. In my knowledge of the dreadful binary options industry, I have come to learn that many brokers are unbelievably unscrupulous.
There have been cases of brokers having to be sued by their customers and shut down by regulatory watchdogs for denying their customers the right to withdraw their funds or trading proceeds. All the while, these companies have never had trouble accepting deposits from clients.
It's no wonder regulators are moving in on these brokers to ensure that their residents don't get fleeced. Everywhere – in Japan, France, Canada, and other places in the world – regulators have been relentless in warning their people against most binary options brokers.
And I think the financial watchdogs are on to something. Many unscrupulous brokers have made lots of casualties of their customers, and only such treatment by regulators can help keep innocent "traders" from being victimized by these hacks.
The Premise Itself Is Untenable
If the shady business operations of the broker do not part you with your money, the very nature of binary options trading will. Let's face it, binary options is a lot of things, but anyone wishing to take a closer look at this binary options business will see that it is not investing.
At best, it is a form of betting. But what's beyond me is how someone would frown upon gambling or any form of betting and yet put their money in binary options trading thinking that they are making an investment. I mean, you are simply betting on the price outcome of a financial asset sometimes based on time frames lasting less than a minute.
Even with formidable skills at performing binary options predictions under such conditions, price slippages caused by order execution delays rampant within the financial industry would be enough to invalidate your talents.
Losing Money Has Never Been Easier
Then there is the lofty promise of overnight riches. Binary option brokers often allege that you can make up to 80% profit in an hour's of trading. You would have to be unbelievably naive to take this at heart. In reality, most people who try to find out the reality of this promise end up losing all their money in minutes.
Signal Providers Also Waiting To Profit From Your Ignorance
As if the questionable binary option brokers and the untenable conditions are not enough to help you lose your money, there is also the issue of binary options trading signals. Quite literally, these services help you find someone to lose your money for you.
The binary options signals sector is full of gimmicks. Some providers claim to have had years of experience in the forex industry, experience which they claim is portable to the binary options industry. Others claim to have come up with robotic systems that can automatically execute trades.
In reality, all these are ploys to make money from insecure binary options traders. These people are wiling to pay up to hundreds of dollars a month to stay at an arms-length as some stranger gambles with their money. When they cannot take the losses anymore, these traders will unwittingly move on to the next signal service provider.
Funnily enough, when a signal has to close its business down after a bad reputation for losing its client's money, it will launch another signal service. The vicious cycle never ends – there are literally several vultures within the binary options industry preying on the gullibility of people who don't realize that binary options is the farthest thing from being a form of investment.
Think about it: if the signal providers had the ability to make double digit profits in days, would they rather not gather a decent amount of capital and pile a fortune for themselves? Even with a small initial capital outlay, with the ability to double your investment every day, week, or so, it would not take much time to make millions. But instead, these guys would rather take tens of dollars every month from strangers in exchange for such valuable financial information. Ironic, isn't it?
It's A Riskier Form Of Gambling
Binary options is betting. What I mean is, if you like gambling, then binary options is right up your alley. The only upside is that with its mistaken view of being a legitimate financial sector, your betting will be a little more morally defensible. However, the benefits of binary options as a form of betting, which it is, begin and end there.
Don't be fooled, the risks of binary options are very real. In fact, they might be even worse than with gambling. The spotty regulatory framework on which these companies operate, and the underhanded tricks they are willing to use to protect their interests mean that you will be lucky to get back your initial investment, let alone make a return on your deposit.
Honestly, if you want to make some money from a profitable side hustle, look elsewhere. There are plenty of legitimate options to pick from. The detestable binary options path will only lead you to financial ruin and disappointment.
Additional reading:
http://www.investopedia.com/articles/active-trading/061114/guide-trading-binary-options-us.asp
http://www.wikihow.com/Understand-Binary-Options
Join the Thousandaire newsletter
Subscribe to get our latest content by email.