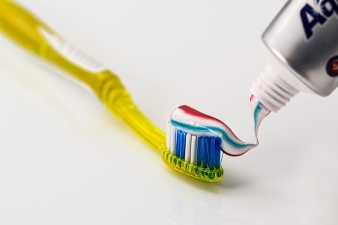 Not everyone loves the Affordable Care Act. But, one thing people seem to like is a simplified insurance and healthcare plan option. When it comes to dental insurance, plans that were previously unavailable are getting more exposure in the marketplace. And, if you need a dental plan, now might be the right time to pick one up.
Here's what you need to know.
Open Enrollment And Getting Coverage
Open enrollment for dental insurance ends in January, however, this doesn't mean you can't sign onto a health plan. If you're confused about the ACA, and how it impacts the cost of your dental services, you're not alone. Most people don't understand how health insurance, and healthcare plans, work.
The basics of dental healthcare plans is that they allow you to prepay your dental services and then receive discounted services from dentists when you need them. In many ways, it works like insurance, but with a few key differences. First, there are mandated coverages, which insurers must include in plans.
Also, insurers cannot deny you, as they can with traditional insurance plans.
Because the ACA is so complicated, you may need professional financial advice to figure it all out. But, you can get basic plan information on the Healthcare.gov site or by contacting your insurance provider. You can also join a Dental Savings Plan at any time throughout the year, which will save you between 10% and 60% on your dental care costs.
Unlike traditional insurance, the savings plan doesn't have spending caps or deductibles, co-insurance, or exclusions for pre-existing conditions. Instead, you are allowed to use any services as long as they fall within the plan guidelines. Most plans activate within 72 hours, too.
Many of the plans offered by providers include savings on general healthcare needs, including vision and hearing, prescription, chiropractic, and many more services.
How Benefits Work
Dental benefit plans aren't designed to cover everything. Usually, you will receive some coverage for most types of services, like regular cleanings and even extensive dental surgery. But, plans will not cover elective or cosmetic surgery.
Plans typically require you to pay a premium for services. The premium is paid to the insurance company. In exchange, the insurer promises to pay benefits when you need services, according to the terms of the healthcare plan contract.
Most healthcare plans also include something called "coinsurance" and a co-pay, along with a deductible amount. Coinsurance is your responsibility for dental services that the insurer will not cover. For example, a plan with 80/20 coinsurance means that you pay 20% of the dental bill and the insurer pays the remaining 80%.
A deductible is an amount of money you must pay before the insurance company pays for any services. Most dental plans have them. So, for example, if your plan includes a $500 deductible, you must pay $500 before your insurance company will pay any claims for services.
Finally, the co-payment is the amount you must pay as a one-time fee. Usually this is applied to office visits, but it can also be applied to routine procedures. These fees are "one-time" fees charged at the point of service.
For example, if your plan has a $15 co-payment, you would be required to pay this amount each and every time you go to your dentist for covered services.
Before you sign up for any dental coverage, make sure you understand what you co-payments, coinsurance, and deductibles are.
Do You Need Coverage?
Even with the ACA making plans more available and affordable for people, you may still find them unaffordable. In those cases, you can use discount plans to help you offset the cost of dental services. If you want to know more about these plans, view the details online at Carefree Dental.
If you tend to use a lot of dental services, then a dental plan probably makes a lot of sense. Still, make sure you understand what your planned premium will be, what the deductible is, what your co-payment is, and what percentage of the services your insurance company will cover and what you'll personally be responsible for.
When you consider the total cost of your treatment, you need to include the cost of the plan itself. Another thing to consider is the kind of care you want to receive from your dentist. Are your regular cleanings enough, or do you need more invasive procedures to fix a problem that you're having?
People with gingivitis, or inflammation of the gums, need special dental treatments to prevent tooth decay and tooth loss. Speak with your dentist before you commit to a dental plan, or ask your dentist about which insurance plan he or she thinks might be best for you as a patient.
Cerys Morris works as a dental hygienist. She enjoys posting articles on dental wellness. Her articles can be found mainly on dental health sites.
Join the Thousandaire newsletter
Subscribe to get our latest content by email.