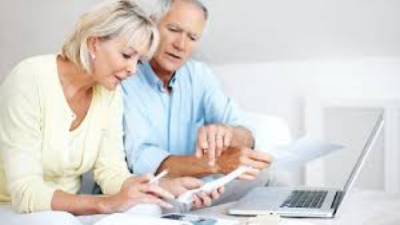 The stigma that is associated with having bad credit is short-sighted and ignorant, similar to those who "judge a book by its cover". Certainly, there are countless individuals who have made decisions based on their own selfish desires that have placed them in this position.
Then, on the other hand, we have the unfortunate ones who have tried their best, yet are straddled with mountains of debt. Their credit scores may be the same as the reckless ones, yet they do not deserve the attached judgement of others.
How to best go about rebuilding your credit score is one of the most frequently searched items on the internet. For example, a Google search of "how to rebuild credit" brings back 27,200,000 results.
The solutions to rebuilding one's credit are available. Be careful, however, to not jump at the first chance at the proposition of an "easy rebuild". The tricky part is taking the necessary actions only after carefully reviewing your options.
Credit Scores and Reports
Many people assume that a credit score and report are the same thing. This assumption is false. Understanding how a credit score is calculated will lead you to an understanding of why your credit report is equally important.
The Consumer Financial Protection Bureau is a valuable resource to learn the "ropes" of how credit scores are formulated. Additionally, you will find information as to how to go about correcting any errors that may appear on your credit report.
Protecting Your Hard Work
The prevalence of identity theft is astonishing. Daily we read about another case of stolen identity, be it in mass quantities from a breach with a major retailer or on an individual basis. What is not denied is the threat this poses to everyone.
A host of identity protection software is available. The ease at which someone can review and decide which one will work best for them is evident with a quick search engine input.
What many identity thieves feed on is the obvious. What is meant by this? The Financial Literacy and Education Commission offers all of us a review of precautionary basics. These include proper care of documents, keeping proper insurance, and being wary of requests to update or confirm personal information.
A Lending Hand
For those of us who are straddled with a lower than ideal credit score, what do we do when we need a personal loan? Sure, lenders are everywhere for the people who have maintained excellent credit.
Lenders are available that specialize in applicants looking for a loan with less than ideal credit scores. According to Mariner Finance personal loan review, while the interest rates on these loans are high, the upside is the personal touch that the applicant will receive.
As you can see, having a bad credit score is not the end of the world. By taking the right steps, you can rebuild your credit in due time. In the meantime, if you find the need for a helping hand in the form of a personal loan, your credit score will not prohibit you from the possibility of receiving the needed funds.
Join the Thousandaire newsletter
Subscribe to get our latest content by email.