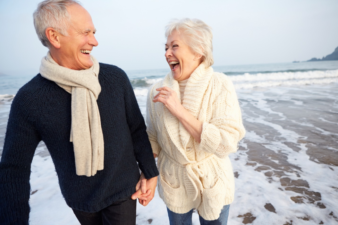 People, who have just retired, are divided into two categories. The first ones are happy to forget about an exhausting work and start doing something new or just relax for some time. The others grumble that their life is over, now they are not necessary for anyone and get ready to spending time in complete loneliness. But in fact, retirement opens new possibilities for active and curious people.
Some of them realize this and have a new lease of life traveling, learning new languages or helping others. Of course, a pension does not provide retirees with numerous opportunities, but there are ways how to both earn money and make yourself busy, and here you will find some profitable activities to start after retirement.
Part-time jobs for older generations
Consulting is one of the jobs meant exactly for people with a lot of experience. Depending on the area you used to work during your career you can consult younger generations. It may be a part-time job with hourly compensation rate and you will put your skills to a good use.
Tutoring is a perfect choice for people, who dealt with teaching, coaching and have a desire to work with kids/learners. You may be a perfect essay helper students look for, or become a referee of some competitions if you were a sportsman in your younger days.
Babysitting is another way to help younger families, dedicate yourself to a useful and rewarding job. Pet sitting is another way to have a few dollars if you like animals.
Eldercare can be more appealing to those, who are ready to provide nonmedical services and look for communication. Such retirees are always happy to see other people of the similar age next to themselves entrusting them with the most personal secrets.
Freelance jobs are more suitable for those, who are excellent computer users. There is a wide choice of different professions on the Web and you can choose tasks according to your taste. It is a perfect way not only to earn extra money but also join the world of modern youth and continue your self-development.
Temporary jobs like seasonal or short-term projects may also suit retired people. It is enough to turn to a temp agency to learn what work is available and suits you.
Various ways to earn money without being hired
Getting rid of accumulated stuff by selling it to others may be a good way to receive a quick cash without much effort. You can visit a flea market, make a garage sale or register on the websites that help to sell goods. Don't forget about the existence of consignment shops and bookstores that accept goods for sale.
Make your savings work for you! Let your money bring you profit by finding the best interest rate for it. Don't be afraid to make profitable investments into reliable projects.
Count your expenses for social security and medical care. Depending on the state of your health you can postpone to take social security benefits, while Medicare should be signed up at the definite age to avoid any increases in cost.
Transform your surrounding and skills into a stream of additional income. Try creating hand-made items, rent out some space on your property or sell groceries if you are a keen gardener. If cooking is your habit, offer people some tasty pastries, while masters with golden hands can opt for errands.
Save a bit on your daily purchases. Ask for any discounts or order a credit card that returns some percent of the spent money back to your account.
To conclude, it must be stated that retirement can only the beginning of new life that can be much more colorful, diverse and profitable than life of adults or youngsters.
Join the Thousandaire newsletter
Subscribe to get our latest content by email.