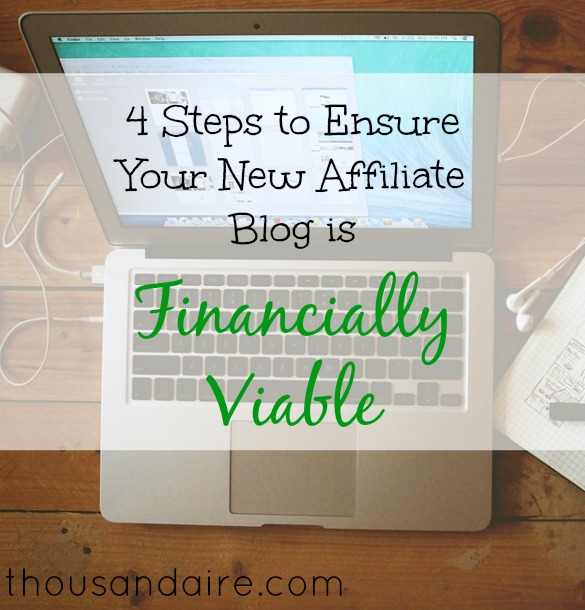 Making money through blogging doesn't have to be a pipe dream.
In fact, there's arguably no better time to hop on the affiliate marketing bandwagon given the wealth of free resources out there for site-builders to get started. From creating killer sales funnels to squeeze pages that make your offers irresistible, the sky's the limit for skilled affiliates who understand what makes their traffic tick.
However, there are many moving pieces that will determine whether or not your blog will actually generate big bucks. For example, consider the following questions for starters.
Is my niche any good in terms of products and profitability?
Is my site actually set-up to convert visitors and take payments?
Can I drive enough traffic in a cost-effective manner to make my site profitable?
If you haven't really taken the time to ponder the aforementioned questions, perhaps it's time to take a step back.
Know Your Niche (Inside and Out)
Some affiliate marketers argue that knowing your niche isn't as important as picking something profitable (think: high-ticket items with a generous affiliate). That being said, you do need to know your niche inside and out in terms of competition if you even want to scratch the surface of profitability.
But how? Try out this SEO analyzer to spy on your competition. If you notice that other sites are already dominating keywords you're going after or have the market cornered, you may want to take your site in a totally different direction. If you've already built a site around a particular product or affiliate, however, not all hope is lost.
That being said, you should know what your competition is ranking for and where their traffic is coming from to determine where you'll start yourself.
Find Small Ways to Outdo Your Competitors
Even if you don't have the biggest budget in terms of content creation, there are steps you can take to ultimately outdo them and at least ensure some traffic to your affiliate site. For example, consider a three pronged approach which incorporates the following:
Targeting long-tail keywords with only a few dozen or hundred searches per month: this trickling traffic may very well grow over time
Strive to craft 10x content (think: in-depth posts and how-to's which go above and beyond in terms of research and readability) to set you apart
Beef up your presence of social sites which competitors may be ignoring: a private Facebook group or YouTube channel, for example, may be unexplored territory for your particular niche
Optimize Your Site for Conversions
Given that buyers make decisions in a matter of seconds based on aesthetics, it always pays to make sure that your site is easy on the eyes. Likewise, if a competitor has a spammy-looking site but still makes bank, chances are you can sweep in and steal some of their business based on looks alone.
Mastering conversion optimization requires you to take a look at your analytics and understand what you can do to ensure that visitors stick around on the page. You may consider hiring a copywriter to refine your headlines, sales letters and calls-to-action, for example; meanwhile, pick a responsive site design that appeals to all visitors and is easy to navigate.
Post As Often As You Can
Sometimes it's difficult to find a balance between quality and quantity when it comes to content. That being said, if you're purely trying to rank for keywords it never hurts to boost your posting frequency as means of driving traffic.
While you should always strive to provide unique, actionable advice for your readers, you should also not be afraid to deliver short-form, bite-sized blogs as means of beefing up your search strategy. 
Again, making money through affiliate blogging is certainly possible granted you understand your niche and the competition. By putting in the initial legwork to ensure that your blog is financially viable now, you increase your likelihood for affiliate income down the road.
More of thousandaire:
Save More Money in 2018
Subscribe and join the worldwide 52-week money challenge! Get the tools you need right to your inbox.