"Insanity: doing the same thing over and over again and expecting different results."
Everyone makes mistakes. I know I've made a few, and that's OK. Mistakes that we learn from help us grow and broaden our vocabulary on what works out or what doesn't work at all. Mistakes only become costly when you fail to learn from them and it becomes repetitive. See Einstein's quote above? It works for your personal life and your business life. But since our focus is on business, let's forego the life lessons for now. Let's talk business.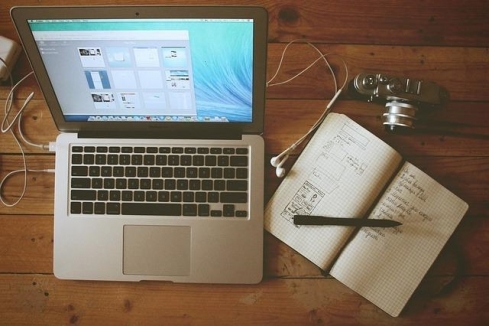 You Need a POS System
Any successful business owner will tell you that if you want to run yours the right way, you have to invest in a solid and reliable point of sale system. There is no two ways about it. A perfect example would be two restaurant owners, Pete and Julie.
Pete knew early on that he would need to invest in a POS system for his restaurant to monitor his inventory, employees and sales using just one system. Pete can get sales reports on the fly; he can remotely check stock and order from his suppliers; his staff clock in automatically using the same POS system, making monitoring and payroll easier. Customer orders and checkouts are also faster because Pete opted to get handheld POS for iPad use. Orders are sent straight to the kitchen and customers can settle their bill tableside.
Julie wanted to save money. She bought a cash register, note pads/pens for order taking, a log book where she manually logged everything in her stock room and asked her employees to use a spreadsheet to log in/out for their attendance and payroll. She also hired an accountant each week to crunch her numbers based on all tabs and receipts, which she had to tally with her staff every night right after closing time. Orders were manually taken and it took longer for customers to settle their bill.
Pete or Julie?
As you can see, Pete was doing everything right from day one. He thought long term and invested in a point of sale system so that he can put all his energy into running his restaurant instead of running around trying to manage every aspect of it. The point of sale system Pete was using warned him when his stocks were low and showed him what his top selling dishes were.
It also showed him which staff member made the most up-sells and who was taking extended breaks. He could check on his sales reports while on vacation and the system also allows him to reward his most loyal customers because he knows who they are and what they love.
Jullie on the other hand, was trying to run a marathon with one foot. By not recognizing the importance of a POS system, her job slowly became a nightmare. Day in and day out, she used the same cash register and did everything old-school, even paying an accountant each week to help her balance her books and see if she was making any money.
She always seemed to run out of inventory, and would blame her employees for pilferage but she had no proof. She kept on doing what she was doing and using what she had, expecting to make money, expecting a different result. She might've made a little, but she could've seen better returns had she invested early on in a POS system for her restaurant.
The Right Investment
Don't make the same mistake Julie did. You invested a considerable sum already on your business, not to mention all the time, love and sacrifice you put into it. Think long term and don't be a cheapskate when it comes to investing in a point of sale system. It's one of the best investments you can make and it'll pay for itself in a few months because it just plain works. Mistakes don't pay for themselves, because you always foot the bill.
Join the Thousandaire newsletter
Subscribe to get our latest content by email.