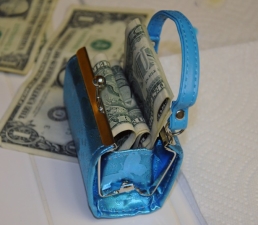 Do you have some money in your savings account that is only earning a paltry amount of interest? If so, you should look into some ways where you can make your money grow at a much faster rate. This means you will need to invest your money. There are an enormous amount of investments to choose from. However, they can vary greatly in terms of the amount of risk that is involved. Most risky investments offer the possibility of a very big return. This attracts many people who are impatient to make a profit on their investment. Unfortunately, these risky investments often do not work out. This is why you need to have an experienced professional to guide you through the investment process. Here is how to choose an investment firm.
1. Look into their background
You do not want to hand over your life savings to just anybody. You need to be certain that the investment firm you hire knows what they are doing. You can find out an enormous amount of information about any investment firm if you spend some time searching online. You should look for any lawsuits that have been filed against the firm for negligence or illegal activities. You should also find out if any employees of the investment firm have been formally reprimanded, suspended or lost their license. You need to be totally certain who you are dealing with before you walk through the doors of the firm.
2. Who do your friends and family invest with?
It wouldn't hurt to get the opinions of people you trust, respect and love. Therefore, you should talk to the people who are closest to you and perform a survey. Ask them what investment firm they use. Find out why they have decided to use that particular firm instead of the others in the area. What type of results have they seen? Are they happy with the return on their investment? It is always helpful to ask friends and family for their opinions before you make a huge decision like this. You have worked hard for the money you are about to invest. Therefore, your loved ones might be able to steer you in the direction of a reputable firm like Fisher Investments.
3. What firm has the highest rate of return?
Some investment firms are much better at their job than others. It is up to you to figure out which firm is best suited to make you the most money on your investments. You will need to research each firm and study the average rate of return that they get for their investors. This will give you an idea about who the big players are. You should then schedule a consultation with several of the best firms to get a feel for what they are all about. Tell them how much money you are going to invest and the amount of risk you are comfortable with. Investment firms like Fisher will then lay out a plan for you. They will discuss the various ways of investing your money that they believe will be the most effective.
4. What will their commission be?
You will need to discuss what commission the firm will take from any profits you make. Use this information when you are deciding which firm you want to hire.
Join the Thousandaire newsletter
Subscribe to get our latest content by email.