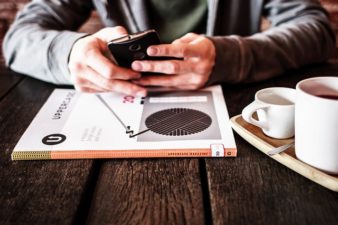 In a technology intensive transaction space, banks need customized software solutions to fulfill their requirements effectively. Banking software applications serve many different purposes, in the form of intuitive payment interfaces, microfinance systems, secure payment systems and comprehensive loan management software.
Some of the most prominent banking application software available in the market have a huge feature set. The following applications offer multi-platform support with intelligent application design to support the needs of banking and financial services institutions:
EPaySuite by Canopus Technologies
EPaySuite offered by Canopus Technologies is a complete end-to-end solution for payment automation. Canopus Technologies mainly serves the interests of e-money issuers, bank payment agents, payment institutions and e-money and payment systems operators through its EPay Suite solution.
EPay Suite is a banking automation software entailing a wide range of functions including direct payments through bank wire transfer or mobile, issue and acceptance of payment instruments, and currency exchange, to name a few.
Finacle by Infosys
Finacle is one of the top-rated banking application software. Finacle is deployed globally in 94 different countries and has an extensive customer base of more than 800 million customers. Finacle is one of the most comprehensive banking software, encapsulating a range of functions including core banking, mobile banking, and online banking.
In addition, it also takes care of key functions related to liquidity management, treasury, wealth management and origination. Based on its all-inclusive feature set, which supports multiple customer segments, Finacle is regarded as one of the top nine banking platforms as per Forrester research estimates for 2016.
Corniche by Megasol Technologies
Corniche is one of the most preferred banking solutions, primarily concentrating on online banking and payment gateway management. This solution, offered by Megasol Technologies is ideally suited for small to medium sized banks.
Corniche offers a broad portfolio of customer-centric services. The primary target market served by Corniche pertains to offshore and private banks. Financial service institutions engaged in loans and payments also rely on Corniche for its powerful payment interface, comprehensive banking facilities, support for multiple currencies and intuitive back-office interface.
EBANQ by EBANQ Holdings
EBANQ is a user-friendly, web-based platform with secure encryption and authorization mechanisms. EBANQ has a number of unique features, including support for multiple authorization levels, configurable and flexible transaction processing and the ability to maintain multiple customer profiles.
A number of important features are built into the system, including support for cross-currency transactions, ability to authenticate outgoing payments and the capability to work with different fee schedules based on the client type.
Apex Banking Software by Apex Systems
The Apex Banking Software is a very easy to deploy banking application with a rich feature set that supports the management of operations of financial organizations spread across multiple branches. Apex also features a comprehensive system to manage the accounting operations and compliance reporting for banking and financial institutions.
Some of the vital features included in this banking application software include management of ATM and lending transactions, besides the core banking functionality. Apex Banking software is suitable for online banking, retail banking as well as private banking. As one of the most successful banking software applications, the Apex Banking system gives its users access to rich features including transaction monitoring and teller operations.
LeaseWave Suite by Odessa Technologies
When it comes to loan and lease management, LeaseWave is regarded as one of the best, offering a comprehensive full cycle management of the contract. The system offers several functions, from the conception of the proposal to the end of the lease and all tasks to be accomplished in the interim.
LeaseWave offers credit processing, asset management, document management, pricing, discounting and discounting services. It also features a comprehensive system that supports CRM features, reporting, billing and collections.
Ababil by Millennium Information Solutions
Cloud-based Ababil focuses on profit sharing as opposed to interest collection, based on the principles of Islamic finance. Ababil is one of the most comprehensive and feature-rich banking software applications, allowing its users to effectively accomplish a number of operations besides core banking. ATM management, lending management, investment banking, transaction monitoring, teller operations, risk management, securities management, offshore management, retail banking and compliance management are some of the key features available through Ababil.
Kapowai Online Banking Software by Kapowai
Kapowai is a professional banking application software, developed on a contemporary technological platform. Kapowai functions are mainly concentrated around online banking, transaction monitoring and credit card management. It is easy to use and is available through the Cloud as well as Mobile platforms. Its simple operation and usable interface allow customers complete control over their credit card and banking operations from their mobile, desktop or service terminal.
LoanPerformer by Crystal Clear Software
LoanPerformer is a popular microfinance banking solution in the realm of banking application software. LoanPerformer offers a range of features including multi-currency handling, SMS banking, biometric scanning, and internet banking for its subscriber base. Loan Performer scores better than similar players because of its advanced security and reporting capabilities.
Banking software applications are evolving fast in response to rapid financial technology changes. Some of the key drivers enabling the adoption of new banking software applications include frequent alterations in consumer behavior, mounting expectations of consumers, and competitive strategy. Banking and financial institutions in the digital age constantly strive for operational efficiencies and revenue maximization.
To meet the needs of geographically diverse financial and banking institutions, competitive banking application software must offer features that can handle complex functions based on globally accepted standards in terms of compliance.
This new breed of banking application software will enable banking and financial service providers to discover and deploy novel strategies and optimize their business operations to capture new market opportunities.
In addition, the data intensive nature of the applications will empower both employees and consumers to achieve greater overall efficiency and far higher possibility of creating business transformations, in addition to obtaining a high return on investment.
You may want to check out some of our top posts:
Join the Thousandaire newsletter
Subscribe to get our latest content by email.