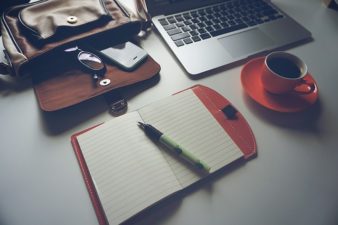 Want to do business in Asia and entire globe? One of the best places to base the operations is Hong Kong. Its strategic location and sound policies biased to a business economy will easily thrust your start up into a multinational. However, you must do first things first. Incorporate a company.
In this post, we give a step by step account on how to incorporate a company in Hong Kong?
Hong Kong and Singapore are very liberal economies that allow businesses to thrive and grow with minimal interference. Taxes in Hong Kong are very low and incorporating companies is easy and fast. Besides, you can open a company without having to fly there and it is a gateway to Mainland China. These are great advantages no entrepreneur wants to miss.
Preparation and Incorporation of your company
The process of registering a company begins with gathering the necessary documentation. You will need copies of the passport, name suggestions for your company, office address, and a resident secretary. With all the documents, the processing will require about two weeks.
For filing and correspondence reasons, you will be required to get a physical office and a resident secretary. To make your work easier, agencies can take up all the task of getting an office and a secretary depending on your business. Remember that you can share the office and even secretary to keep the cost as low as possible especially if the office will not be very busy.
To make new businesses get their names faster, the database of all registered companies is available online. Therefore, you can carry comprehensive search and ensure that the name is unique to avoid conflicts of interest. Remember that though some people may downplay the importance of a name, getting it in line with your brand will make marketing easy by enhancing trust from customers.
Using an agency to register your business
The process of preparing all the documents and presenting them to the immigrations department might be very long especially to people who are very busy on other tasks.
Instead, why not use an agency? Agencies understand the process and will help you to prepare top notch documents for faster registration. Immediately After registering a business, you could arrange for the agency to help with filing and day to day running of the office especially when working from abroad.
It is very critical to get an agency that is trustworthy because the office it will be running the business for you to define the brand in Hong Kong. Take some moment to evaluate available agencies and even reach past clients for direct feedback.
Opening a bank account for the business
Once you have incorporated a company, the next step should be opening a bank account. The bank account makes it easy to receive payment from clients and clear business bills. Unlike incorporating your company, opening an offshore bank account will require you to travel all the way to Hong Kong. This is because money issues are very sensitive and the bank will also want to know you and the new company more.
To open your bank account, you will require the following;
A copy of your business certificate of incorporation and other related documents that have been certified by your lawyer or a bank officer for those who come from FATF members.
Copies of your passport and where applicable
Proof of residence for all company directors
Any other document that might be required about your new company
Once everything has been verified by your company, it will take about 2 weeks to have the account setup and ready to use.
Remember that though it is still possible to buy an already incorporated company, the process of changing the bank details is very complicated. In fact, many people buy companies only to get stuck when it comes to transferring bank details.
Save More Money in 2018
Subscribe and join the worldwide 52-week money challenge! Get the tools you need right to your inbox.