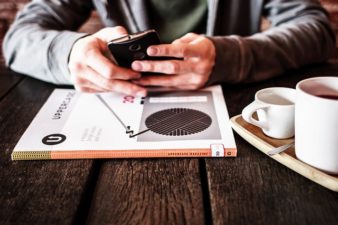 A lot of entrepreneurs and small business owners focus more and spend time on working in the business than working on it. Driving growth, profit and innovation is essential for a business to prosper, and for a busy individual managing the business day in and day out, automation is the solution. You can put a lot of your tasks on auto-pilot and shift your focus on business matters that can make or break your business growth.
There are tons of high-tech software solutions for business automation available on the market today, but how will you know which one can give your business significant growth rate? Here are several tips to introduce and implement automation in your business:
The easiest process should be automated first. There are tasks in the business wherein if you think it thoroughly, it's perfectly fine when there is no human handling it as well. Having that task automated can help you avoid human errors and even save you time in the execution of that task.
Create and build an environment that will embrace automation. This also applies to small businesses and not just big companies. Although there would be employees that would be a bit apprehensive on accepting automation because they're concerned it will automate them out of their jobs, you will have to let them know that it can make the job easier for them. In a lot of businesses, the top performers are those that has the most automation. When you consider automation in your business, it's best to talk about the benefits it will bring to the business as well as the employees and how it will push them forward to another higher position.
Start small in the automation process. If you fear the risks of automating a lot of items in your business, you can start and focus on one function at a time and then increase gradually. You can also consider a professional services software once you get positive feedback from your employees when they see how convenient it will be to automate those certain functions.
Assign one or two people to manage the automation system. When you reach a certain point in the system, there will be one or two people that can manage and focus solely on the automation system you've set up and you're more than likely see the positive outcome it will have, especially when you see the results you want.
Document what you have done. If you see positive results or even a few set-backs, it's best to document it all: from where you started, how much you spent, what was the outcome, etc., for every project that you tackle when you used the automation system. In this way, you'll find the accomplishment fulfilling and learn along the way.
Take advantage of the automation systems available out there for your business – your precious time can be best spent on focusing your attention and doing the tasks that you can only do as a business owner – that is to innovate, create strategies and look at the bigger picture for your business growth.
Join the Thousandaire newsletter
Subscribe to get our latest content by email.