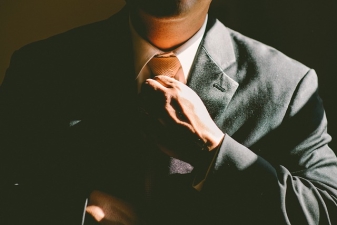 Whatever business it is that you are trying to start, make sure you have worked on a plan thoroughly. If you have not spent time on planning for your business, how would you spend time on expanding it? When you have a plan you know which direction you are going. You have targets to achieve and goals to hit. Many businesses fail right in their first months or even before they have started just because they don't have the right plans of what they will be doing. There is a list of things you need to keep with you to be reminded of your plan.
Starting a business requires money and this investment does not just fall from the sky. You have to work hard to find investors who show interest in investing in your business idea. You have to present an idea that not only sounds fascinating on the paper but also seems attractive for a big audience. Many people make little mistakes and fail to bring great ideas to the world right at the stage when they have to gain investment for their startups. Here are some of those basic mistakes to lose even the most potential investors.
You Lack Potential
This shows in how much work you have done for your startup. If there is a certain product you want to build, the investors would want to know if you have already built at least one sample of it for them to see. Did you work hard to gather a team to work with you? Did you try to launch any campaigns to get people's feedback on your product? Do you have your goals set in mind? Do you know exactly where you want your business to be in how much time and how? Your character and efforts will tell the story.
Your Team Is Not Strong
More important than having a team for your startup, you need a strong and potential team. Your team members should be target oriented, filled with passion to do something and willing to work hard and long hours to accomplish the mission you have started. How much work your team puts in making your business idea successful will be clearly visible from the product you have. Many startups are nothing but one guy with potential and the other best friend supporting his friend to be morally correct.
Your Team Is Not Trustworthy
Your team could have great potential and skills but it could still be a useless team if it does not go along well. It is not hard for anyone today to find out about you since your representation on social media tells everything about you. If your team members are always bickering and complaining about things and issues with each other, the investors will never invest in your project. Create social media pages where your team members work as a true team and represent your startup in a prideful way.
Your Idea Is Not Different
You don't always have to come up with an idea out of the world in order to be different. You could take ideas from existing businesses and make them better. However, you will then have to prove to investors that your idea is different. Many startups will simply copy another company's idea and add a little of their own flavor to the product they create. However, when you look closely their product offers not added value over the same products offered by other businesses. If you are looking to make new and unique selfie sticks, you have to prove how they are different and what makes them saleable.
You Can't Take Criticism Well
As you know there are now hundreds of online websites designed solely to help business startups with their funding. These websites use their great network to have investors look at your idea, comment about it and invest. However, your investors have all the rights in the world to raise questions about things they don't understand or can't make sense of. You have to be able to answer their questions with patience and manners. If you can't take criticism and are too defensive with your approach, you will push away the investors.
You Haven't Properly Evaluated Your Business
Angel investors are looking for great and potential business startups to invest their money in. However, they too have earned their money with hard work. They can't just throw away their money into startups without a care. Make sure you get your business properly evaluated before you ask for funding. Don't value your business too high because that will push away your investors. While they are ready to invest and take risks, they are not ready to take risks that could cost them thousands of dollars without any return at all. Be very accurate with the calculation of the investment you need for your business.
Join the Thousandaire newsletter
Subscribe to get our latest content by email.