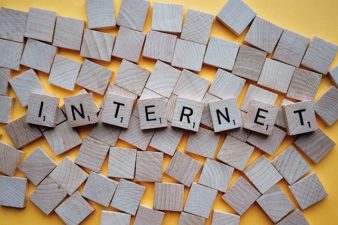 A broadband internet connection is one of the necessities of modern life. Once we have it, we actually think very little about it or how much we are paying for it, until something goes wrong. However, like all utilities, we should regularly review our provider and ensure that we are getting the best deal. There is no better time to review what we are getting than when we move home. This is a great excuse to shop around and find you and your family a better broadband deal. This short article will help you do just that!
Understand what you currently have
The first logical step in finding a new broadband deal is to take stock of what you are currently getting and what you are paying for. It is useful to also look at what you are paying for your home landline as well as your television package. This is because most broadband packages include home phone and television as well and so it makes sense to review what you are getting for these to.
Make sure that you also understand your broadband speed and your monthly download allowance. Different broadband packages are often based upon the speed that they give you. It is worth performing an internet speed test, which you can do by completing a quick internet search. Think about whether your current speed is adequate for your usage or if you feel that it is worth upgrading to higher speeds, such as fibre optic broadband. For general internet use, it may well be that this is not worth it. Some packages also limit the amount of data that you can download in a month. It is worth understanding, therefore, how much data that you download in a month, before starting to compare broadband deals.
Go through the same process with your home phone and your television package. Look at exactly what is included in the deal, whether it is adequate, or if there is something else that you would benefit from. Perhaps most importantly, consider if you are currently paying for something that you are not using.
Compare broadband deals
Now the hard works starts! It is time to compare broadband deals. A great place to start is an internet comparison site for broadband. A quick internet search will find you a fe of these. In order to compare broadband deals, they make ask you to input your postcode. This will help the website to work out which deals you are eligible for and what your likely broadband speed will be. Don't forget that when the broadband speeds are displayed, this is the maximum speed that you will receive. In actual fact what you receive is likely to be considerably lower than what is advertised.
Carefully consider what is in each package, and pay special attention to those that also include telephone and television as well. You are more likely to find a better deal if you take out a package that includes these to.
Don't settle for the deals available on one internet comparison site. It is worth using a couple. This will ensure that you search a greater amount of the market and you are much more likely to find a better deal.
Make sure you pay attention to the terms and conditions
Make sure that you read the small print once you have found a deal that you are interested in. There is often a promotional offer when you first take out a broadband package, such as half price broadband for a year. Many people take out a package on this basis, only to find that in 12 months the cost of their broadband rises steeply. Also pay attention to the duration of the contract. This can vary between 12 to 18 months currently. Think about your likely situation in 12 months time. The end of your contract can be an excellent excuse to swap providers again after comparing the best deals once more.
Comparing broadband deals regularly is really important to make sure that you are getting the best deal for your household!
You may want to check out a few of our top posts:
Join the Thousandaire newsletter
Subscribe to get our latest content by email.