Part of my New Year's Resolution is to spend an entire month drinking only water. I'm gonna knock this one right off the list in January.
As you may know, soda is delicious, but I don't want to drink it or anything else for the whole month. It may sound stupid, but I have my reasons.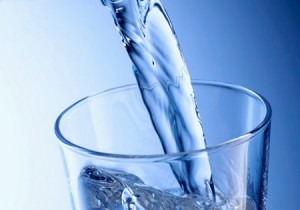 I bet liquids are about 300-500 calories a day for me. I drink so much soda and chocolate milk that it adds up to quite a few calories. By saving all these calories, I hope to drop a few pounds of baby fat.
This will force me to use the dollar menu when I eat fast food. For example, I had Wendy's today and just got chicken nuggets and fries for $3. What a deal!
I will also spend less money when eating out. I can't believe I ever pay $2.25 for a soda at a restaurant. This should be illegal.
Aside from lower caloric intake, who knows what other health benefits I might find from drinking more water? There's only one way to find out
I'm pretty excited about my little quest. I'm going to save money, get healthier, and have really clear urine for a month!
If you want clear urine, feel free to join the challenge with me. It doesn't matter if you already had non-water products in the first two days of the month; they were weekend days and don't even count.
If you don't want to participate in the Only Water Challenge, then tell me one of your New Year's Resolutions!
Join the Thousandaire newsletter
Subscribe to get our latest content by email.