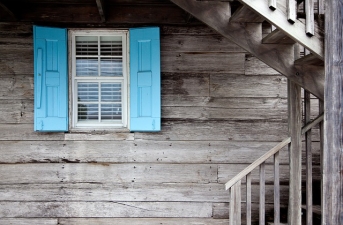 Sometimes, being a landlord is no fun. Aside from screening potential tenants, collecting rent payments, keeping up with maintenance, and cleaning house between tenants, you never know when you'll have to rush out at midnight to take care of a clogged drain or a broken appliance. So hiring a property manager can be one of the most stress-relieving decisions of your career, and may even help increase your passive income in the long run.
Know What You Want in a Property Manager 
You have already invested a lot of money in your property, so you want to make sure that the property manager you hire will protect that investment. Before you start interviewing potential property managers, decide in advance the qualities that your property manager must have. Some of the top professionals in the industry share several qualities, such as a commitment to regular property maintenance, a rigorous screening process, and a network of local service providers for those late-night emergencies.
Get Real Referrals from Real People 
The testimonials page on a property manager's website may look nice, but you can get a much better idea of the manager's value in real life by talking to real people. If you can't get a list of current clients to talk to, you might consider looking for a different property manager. If possible, you should even talk to some of the tenants of a prospective manager – after all, their job is to keep both the landlord and the tenants happy. And if you hire someone who is a member of the Association of Residential Managing Agents, you will know that that property manager measures up to several industry standards and best practices.
Interview Several Candidates
Even if you like the first candidate you speak with, you should always interview a few different people for the job. You will get a better idea of what you want in a property manager, and you will also begin to understand what to expect from property managers in general. A good property manager will be able to handle a large portfolio of properties, but will be just as dedicated and professional with much smaller portfolios. Remember, when it comes to property management, it often pays to spend more in order to make the most of your investment.
Hire a Manager That You Like 
The most experienced and professional property manager in the world can still be a source of stress if you find yourself dreading every appointment you have with him or her. At the interview, a prospective property manager should be open, honest, and friendly. If he seems reluctant to give you details about his processes or won't answer your questions directly, you may not want to hire him. And if his personality simply clashes with yours or grates on your nerves, it may be better to let him go now. You will be in a business relationship with this person for a long time, and you won't want to spend it feeling annoyed every time you have to meet face-to-face.
Make Sure to Read the Management Agreement 
We've all found ourselves in a situation where we lost out to the big guys because of the fine print on an agreement. Although your property manager should discuss everything in the management agreement with you before hire, it is a good practice to read through the agreement yourself just to make sure that you understand it. After all, hiring a property manager is an investment in itself, and you always want to do your research before investing.
Consider Using a Property Management Company 
Working with a property management company can offer some benefits that you won't get with an individual, particularly if you have a lot of properties in your portfolio. A company will be able to match you and your properties with a skilled manager, and may have access to a wider network of property inspectors and other service providers. These companies may also offer convenient mobile access to your information – on the Bridgfords website, for example, you can monitor all of your properties online. Finally, a property management company may be more well-versed in the law of the business, and can often offer landlord insurance.
Whether you choose to use a property management company or hire a solo agent, these tips can help you find a dependable manager who will have the best interests of both you and your tenants in mind.
Keira Ibbott has skills in inheritance tax planning and has a good understanding of investment options, which she likes to share with an online audience. Keira writes for a number of lifestyle and financial websites.
Join the Thousandaire newsletter
Subscribe to get our latest content by email.