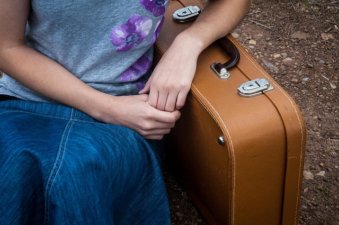 Travels across the world bring a lot of inspiration and relaxation to a person's soul and mood. However, you spend money while visiting different countries and there are no rewards except mental ones. It is time to think about how to turn miles and expenses into benefits and bonuses. Finally, here comes the decision! Choose a proper plastic card and travel with some benefits.
Credit Cards are Handy Enough!
There are still some individuals who consider clearing settlements to be dangerous and inconvenient while staying abroad. But most people prefer to avoid cash, as it brings more disadvantages and discomfort, worries about losing money or being robbed, etc. If you are one of these people, you can choose a travel credit card that fits your demands the most at https://effectify.com/ and open an account immediately.
If you are still hesitating, look at the following reasons to dispel all your illusions:
You don't have to search for an exchange office and overpay the fee. Currency conversion is fixed.
Buy something, get a reward from it.
If a plastic card was stolen or lost, your money will be safe as soon as you inform a bank about it.
You may have some "candies" from some airlines and hotels. In other words, perks and bonuses are available in a wide range of partner companies where you buy services.
The possibility of a quick money transfer. You are always able to get some funds immediately.
If you prefer traveling and shopping with a profit, travel plastics are the most winning choice you can make.
What Travel Credit Card to Choose?
Different people choose various options. It depends on what profit you would like to have and what conditions are good according to your demands. We have given several good offers below to help you to decide which one is the most appropriate:
First, we would like to introduce you the card for those who like to spend large amounts of money while being abroad. This is Barclaycard Arrival Plus™ World Elite MasterCard®. Its greatest benefit is that all foreign transaction fees are absent. Besides, it has some high rewards for every of your acquisitions. It brings you 2% or 2.1% to spend for other purchases. In addition, it rewards a person who spends at least $3,000 within the first 90 days after receiving Barclaycard Arrival Plus with almost $525 in cash back.
The next is Chase Freedom Unlimited℠. It is perfect for those who haven't got a plastic card while visiting foreign countries before. You have got 1.5% cash back from every purchase you made. Besides, it will reward you with $150 if you spend $500 during the first three months after the moment you became a cardmember. Another bonus it brings is no annual fee.
Don't hesitate anymore, pick an offer fitting you the most and depart with a new, beneficial plastic card to any country of the world!
Join the Thousandaire newsletter
Subscribe to get our latest content by email.