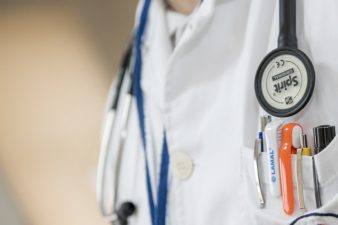 Nobody can anticipate with accuracy the type of health issues that could arise at any time. Fortunately, there are some ways to prepare yourself to tackle any unexpected bills and potentially cut down the costs of your health care.
There are also some ways you could potentially access better healthcare for less money than you're spending now. Here are some quick tips for cutting down the cost of your health care:
Preventive Care
One of the simplest ways to reduce the amount you pay for healthcare is to work on preventive measures. Preventive measures can include getting a little more physical activity into your daily routine, making healthier meal choices, learning to monitor and control stress levels, quitting smoking and cutting down on alcohol consumption.
Preventive care can help to reduce the risk of developing many chronic health conditions. If you already have a chronic condition, your doctor will find it easier and cheaper to treat if it doesn't progress to a more severe condition through practicing preventive care. It's also important to discuss any preventive care measures to suit your individual medical situation with a doctor or medical professional.
Free Screenings
There's no point paying for expensive tests and screenings when you could potentially get them done for free. Every community offers health fairs that give you access to free screenings for health conditions like diabetes, high blood pressure, cholesterol, HIV, and a range of other things.
There are also many ACA-compliant insurance plans that will offer several types of screenings with no copays.
Necessary Procedures
It's common for some doctors to recommend that patients recovering from procedures undertake extensive rehabilitation sessions. For example, your doctor might recommend 20 sessions of physiotherapy to recover from a surgical procedure. If you're keen to reduce your healthcare costs, attend one or two sessions and ask the physiotherapist to teach you exercises you can do at home to facilitate your recovery on your own.
Generic Prescription Drugs
Always ask your doctor or health professional if the medication they're prescribing has a suitable generic alternative. In many cases, the generic brand of medication is an identical formulation to the brand name version but could be significantly cheaper.  You might also want to ask if there's an over-the-counter alternative, especially if you're seeking a supplement like iron pills or prenatal vitamins.
Shop Around
Before heading to your local pharmacy to fill a prescription, take a bit of time to shop around. You might find that some supermarkets and chain stores, like Wal-Mart or Target, could offer generic medications at significantly cheaper prices.
The same is true of your health insurance policy. There are so many different policies available from a range of insurers that it can sometimes be difficult to know you're getting the best type of cover to suit your specific needs at a competitive price.
Prescription Cost Assistance
Companies like Nationwide Prescription Connection specialize in helping people who are uninsured or those who have difficulty paying for prescription medications. The program is designed to make prescription drugs available and more affordable for everyone by helping them access a vast range of free and discounted prescription drug programs.
Choose the Right Facility
If you have a condition that isn't life-threatening, don't head straight into the emergency room. Less urgent conditions, like a nasty flu or broken finger, could be treated easily in a clinic at a much lower cost. Be sure to check out any clinics or facilities in areas nearby before you need them so you'll always know which one to visit if the need arises.
Ask for a Discount
Before you head into the hospital for a procedure or into a clinic for a visit, call ahead and ask how much your visit will cost. When you know how much you're expected to pay upfront, you're in a position to ask if that facility offers a discount if you pay cash. Surprisingly, many facilities will be happy to discount your costs if you're willing to pay promptly for their services.
Check Bills and Statements
According to the Medical Billing Advocates of America, around 80% of medical bills contain errors. Your insurance statements and medical bills are generated by human beings, who are susceptible to making simple mistakes. The items summarized on your bills and statements are usually generated by entering specific codes to represent the things you're being billed for. Always check your bills and statements to ensure you're not accidentally being overcharged for something you haven't received.
Health care and insurance are necessary expenses, but there's no point paying more than you need to.
Caitlin Lloyd is a frugal woman in all aspects of her spending, apart from coffee – She likes good coffee! Her money saving articles appear on women's lifestyle blogs and personal finance/savings blogs mostly.
Feel free to check out a few of our top posts:
Join the Thousandaire newsletter
Subscribe to get our latest content by email.