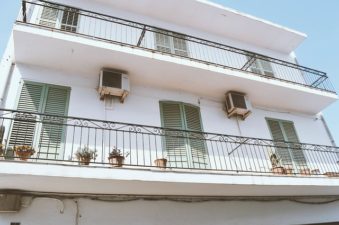 Passive income is a type of investment many people want in their portfolio.  There are three main types of passive income: dividend income, real estate income, and business income.  One of the main ways people create passive income for themselves is through investing in rental property.  This investment can add to your net-worth and put money in your pocket each month. With this investment comes a certain amount of risk.  That risk can be lessened with the proper insurance coverage.  Here are the three types of insurance every property owner should secure.
General Liability Coverage
A General Liability Insurance Policy attempts to protect the investor from losses due to fire, storm, tenant or employee injuries, tenant or employee theft and even discrimination lawsuits filed by tenants or employees.  A few examples of where the need for this type of coverage exist include:  A tenant or visitor are injured due to the landlord's negligence, when a maintenance issue results in a tenants' injury or loss of personal property, or when a tenant is injured as a result of the landlord's failing to keep the property in safe working order.
A lawsuit does not have to be legitimate to cause you or your business to incur enormous legal costs.  This is why it is important for any property owner to also partner with an attorney and an experienced independent insurance agent.  They can help the investor determine how much risk you face and what type or amount of coverage you need.  This advice can help you properly protect your investment to the fullest when the next time you are looking for a general liability insurance quote.
Commercial Property Coverage
Commercial Property Insurance is the second and equally important coverage every property owner should have.  Commercial Property Insurance is very different from a personal home owners' policy.  A home owners' policy is one type of insurance most investors are fairly familiar with and a common mistake is to assume it is the same policy for your investment.  In regards to commercial property insurance, the first steps a property owner should take is to get an accurate valuation of the property.  The mistake many landlords make is that they do not understand that their commercial property insurance policy can be issued on a replacement cost valuation or on an agreed upon value.  For most investors, replacement cost is the better option because it covers the total cost to tear down, remove and construct a new facility.  If you have a policy that has an agreed upon value, the policy will pay up to that much and no more.  This amount is usually what the sale price of the building would be. If the building is not completely demolished and is ruled unlivable by the city, county or state; it is your financial responsibility to cover the additional costs.
Business Loss of Income
Business Loss of Income coverage is the third type of insurance property owners should strongly consider purchasing.  This type of insurance policy will cover to compensate you for the income lost during the period of time a rental property is uninhabitable due to a covered loss.  For example, if your building is damaged by a fire and has to be repaired or rebuilt; this coverage will kick in to cover missed revenue you would have collected while the property is being repaired or rebuilt. Most of the time this coverage is paid out based on a documented actual revenue loss.  This is a good thing for property owners because you have a lease that states how much revenue the property brings in.  Most policies will provide coverage for up to 12 months after a loss.
Mitchell Sharp is a Marketing Associate for General Liability Shop. Mitchell has expertise in workers' compensation and cyber liability insurance. He has a passion for using his knowledge of commercial insurance and digital marketing to benefit the small business community. 
Save More Money in 2018
Subscribe and join the worldwide 52-week money challenge! Get the tools you need right to your inbox.