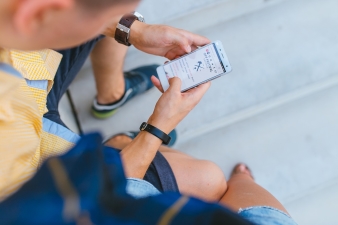 Small businesses are one of the most important aspects of the overall economy in the UK. There are many people who are interested in starting their own business. Every year, there is a Small Business Saturday where people are encouraged to go out in to their local communities and help local companies succeed. Here are several reasons why this is so important and how it performed this year.
Small Business Statistics
Having a healthy small business environment is one of the most important things for the economy of the UK. There are more jobs created from small businesses than large ones. In addition, more people than ever before are interested in starting their own business. Many people have realised the great opportunity that entrepreneurship can bring over the long term. In this way, there are more people than ever before who are looking to increase the overall level of freedom that they have in their lives. Anyone who wants to start their own business needs to make sure they are putting in the research and work ahead of time. With all of the competition today, it is vital that a small business owner understands the ways in which his or her company brings value to the world.
Small Business Saturday
There are a variety of reasons that Small Business Saturday is important to the economy of the UK. The stronger local small businesses are, the stronger the overall economy will be. If you are looking for ways in which you can help your local town or city, one of the best ways to do this is by choosing to shop at companies that are based in your city. Not only will this help stimulate economic growth, but you are also giving back to your local area. This unofficial event is designed to increase awareness around the country to show people in the UK just how important the local small companies are to the community. If you are interested in participating, make it a point to shop at a local business.
Final Thoughts
Small business Saturday was designed as a way to get the word out about local companies and how much value they bring to the community. The event shines a light on the growing entrepreneurship in the UK, and the demand for unique, locally sourced goods over mass-produced items.
Join the Thousandaire newsletter
Subscribe to get our latest content by email.