Owning a home can be expensive. There are a lot of big purchases that can drain your bank account pretty quickly.
Sometimes your spend a lot of money and it's really exciting. Other times you spend a lot of money and it's super-duper lame.
I'd say $350 is a lot of money, so here are a few things I've spent $350 on so far:
A fancy schmancy new stainless steel microwave (which is pretty cool)
A big office desk for your two desktop monitors and printer (also pretty snazzy)
A paint sprayer and 5 gallons of paint (kinda boring if you ask me)
Underlayment and transition pieces for my floors (lame-o)
However, none of that can even compare to the $350 I spent yesterday. For a tax-deductible donation of $350 Tag and I welcomed this little rascal into our family!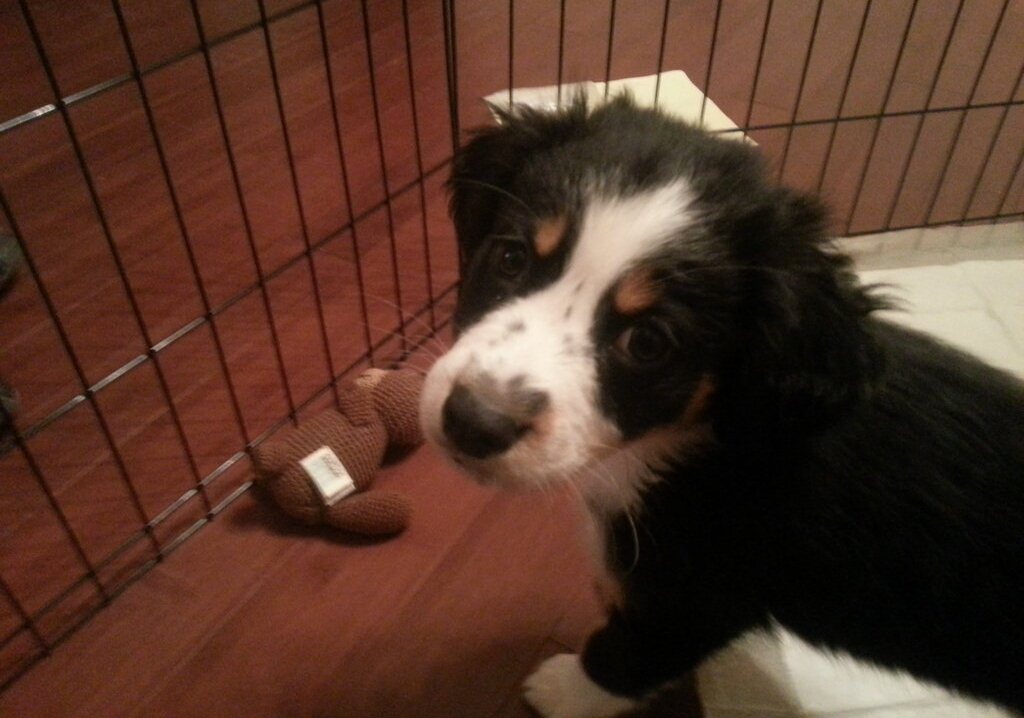 This is Sydney. She's our new Australian Shepherd puppy!
She was a rescue and needed a good home. We wanted a dog that would run with Tag and would play frisbee with me. Most importantly, we wanted a dog that would be protective of our family and be our last line of defense in keeping us safe in our home.
Sydney is perfect for us!
Yes the adoption fee was expensive, and yes we've already spent another $200-$300 on a crate, playpen, dog food, toys, a bed, food and water bowls, a collar, a leash, and probably a bunch of other stuff I'm forgetting.
And it's worth every penny.
We have a house. We have a nice yard. And now we finally have a dog to share it with! This is a great addition to our family and will also serve as a nice warm-up for when Tag and I get married next year and start thinking about kids.
You'll certainly be getting more pictures of Sydney over the next few weeks and months (as I'm pretty sure the pictures of her are 95,231 times more interesting than anything I'd ever have to say).
We are super excited, and thank you for helping Tag and me welcome Sydney into the McKee family!
Join the Thousandaire newsletter
Subscribe to get our latest content by email.