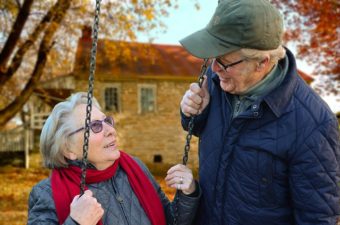 When you first find out a loved one has named you as the personal representative of their will, you may feel as if it's an honor. Once they pass away, it can begin as an emotional experience, and it's often one that's also overwhelming. You've lost someone in your life, and you're simultaneously bombarded with all of the responsibilities that come with the administration of a will and an estate.
Also compounding the difficulties of a situation is the fact that most of us have no idea what's required of a personal representative until we're actually in the situation, and even then, we may not know exactly what we should be doing.
Unfortunately, during this time, personal representatives often make big financial mistakes, usually inadvertently. It's essential for anyone who's appointed as a personal representative to be aware of some of these possible mistakes and make smart financial decisions along the way.
Bad Investment Decisions
This is perhaps one of the most common financial mistakes made by personal representatives. It can be incredibly challenging to know how to invest other people's money, but the role of the representative is to make smart investment decisions that will benefit the beneficiaries. There are also certain investment powers often named in trusts and wills, and these need to be adhered to at the same time. For example, in Florida, the state law says personal representatives must invest assets cautiously and conservatively.
Not Hiring a Money Professional
This second mistake is somewhat in line with the first one. If you're a personal representative charged with managing the money of the state and making good investments, you may need to hire a professional to help you along the way. Yes, those services cost money, but they can end up saving a lot of money in the long run, as opposed to taking significant investment losses.
Misinterpreting the Will
In some instances, a will may be incredibly straightforward, particularly if there's just a couple of beneficiaries named or relatively limited assets. In other cases, it can be pretty complicated, and there's certainly the potential for the personal representative to make mistakes in their interpretation. It may also be as simple as not working with a legal professional, therefore lacking an understanding of certain legal terms and how they should be applied.
Compensation
Many state laws outline that personal representatives can pay themselves a certain fee for their services. However, one of the most common problems personal representatives run into is that they don't charge correctly for their services. For example, if a representative charges more than what the law calls for, the probate court may reduce that amount. In some instances, a personal representative will opt not to pay themselves a fee, if they're also named as a beneficiary.
Acting as a personal representative is a tremendous legal and financial undertaking, and what seems like a small error can result in big problems, delays, and potential legal actions. Be sure that you understand your legal and financial responsibilities, and if you're unsure of something during the probate process, always seek the counsel of professionals.