Your wedding ranks up there as one of the most important days of your life, so it's worth splurging on. However, it's not uncommon for weddings to cost as much as a college education these days. Between the venue, catering, flower arrangements, photography, and dress, the little things quickly add up. So how do you plan the day of your dreams on a budget, without it feeling cheap? It's all in the details. Keep these handy tips in mind as you start planning.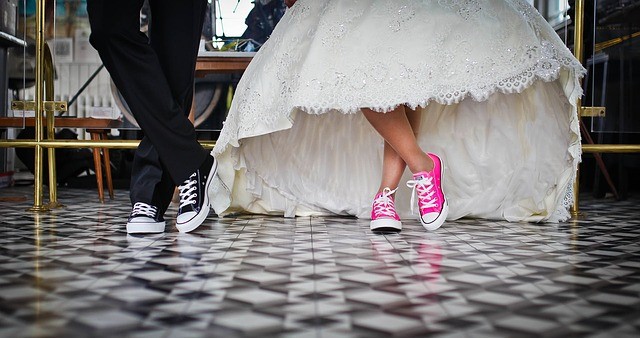 Image Source: Pixabay
Carefully curate your guest list.
It's only natural that you want to shout your love from the rooftops and celebrate it with several hundred of your best friends and distant relatives. But remember: the bigger the wedding, the bigger the bill. Don't give in to feelings of obligation. If you want to keep your wedding small and intimate, do so without guilt!
Have an outdoor wedding.
For most weddings, the largest cost will be the venue. If you do decide to rent out that elegant mansion, plan your wedding in an off-season when rates are lower. Otherwise, consider using nature's own elegant backdrops. Public parks, beaches, or even your own backyard could provide scenic views for exchanging vows.
Arrange your own catering.
After sorting out the venue, catering is usually the next biggest expense for a wedding. This can be tricky if you've shelled out for a proper venue, because they may have their own onsite catering that you'll then also need to pay for. If you're able to, try arranging your own catering. This will nearly always be cheaper, and allows you to either ask your own family for help or use a smaller, family-owned restaurant. Smaller restaurants are usually willing to work with you on a great rate, because catering weddings is great publicity for them as well. This way, you can still provide a meal to remember at a price you can afford.
BYOB
Bringing your own beer and wine can keep costs down as well. Ask your venue about corkage fees first though! If you provide your own booze, shop around to find the best prices and buy in bulk for discounts. Don't provide an open bar if you can't afford it – cash bars are perfectly reasonable.
Use friend or student photographers and musicians.
Do you have talented friends? Ask them about providing musical entertainment and photography duties. Another option to cut costs is to turn to your local art school. Student musicians and photographers trying to build their portfolio will be happy to work for lower rates. Just be sure to look carefully at their existing work first to be sure you'll be happy with the quality.
Shop early for clothing and accessories.
Tuxedos, bridesmaid dresses, and rings are all areas that you don't want to skimp on. This is one day when you definitely want to look and feel your best! But shopping early and hunting with an eagle eye for sales can save you cash. Browse online on sites like Vashi for engagement rings to get a feel for prices in advance. For tuxedos, try renting them for the full wedding party together to take advantage of group discounts. When it comes to the dress, keep an eye out for sales and don't overlook department store ranges which can rival designers in terms of quality. Vintage and charity shops may also be worth a look for all of the above – you may luck out!
Join the Thousandaire newsletter
Subscribe to get our latest content by email.