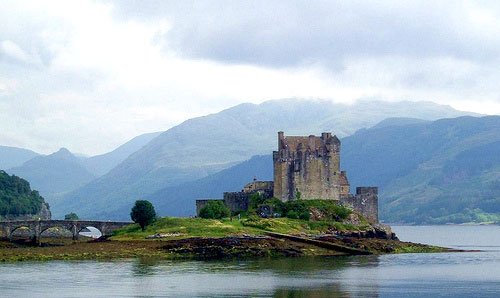 (The following is a guest post relating to Scotland residents…)
A Protected trust deed is an agreement between you and your lenders that lets you pay off as much of your unsecured debt as you can afford over a four year period. At the end of the agreed period the remainder of the debt is completely written off.
A protected trust deed is available to anyone in Scotland with debts in excess of £5,000 or joint debts of more than £10,000.
Can a trust deed help me?
You may qualify for a protected trust deed if you meet the following criteria:
You have a minimum of £5,000 of unsecured debt
You have sufficient funds to make some monthly payments towards what you owe
You are unable to repay the full amount of your debts in a reasonable time-scale
How does a protected trust deed work?
A trust deed is protected if at least 50% of your creditors accept the agreement. As long as you keep making the agreed regular monthly payments the trust deed is legally binding and your creditors can no longer act against you.
A protected trust deed replaces all of your unsecured debt payments with one monthly repayment which you can afford. You make the payment not to your creditors but to an insolvency practitioner who is appointed to manage the trust deed on your behalf. The insolvency practitioner is the one who deals with the creditors and you have no further contact with them.
As the majority of trust deeds operate for a four year term you will need to make a total of forty-eight monthly payments, after that time all remaining debt included in the trust deed will be totally written off. Any debts not included in the trust deed will still need to be paid.
Applying for a protected trust deed
You can apply for a trust deed through the services of an insolvency practitioner. Before deciding to go ahead with a protected trust deed it is important that you take professional financial advice and make sure that this is the right solution for your debt problems. There are many debt solutions available and the right choice for you will depend upon your individual circumstances.
Are there any downsides to a protected trust deed?
There are a few disadvantages to a protected trust deed and it is important that you seriously consider them before proceeding with this option.
If you own property you will be required to release the majority of the equity in the property to help pay off your debts. If you are not able to release the equity the trust deed will be extended for a further year.
A protected trust deed will have a serious effect on your credit rating. Your credit history is held on record for six years, and obtaining further credit while the trust deed remains visible may prove to be very difficult.
If you are made redundant while a trust deed is ongoing then you may be required to use some of your redundancy to pay off part of your debts.
Photo courtesy of conner395
Save More Money in 2018
Subscribe and join the worldwide 52-week money challenge! Get the tools you need right to your inbox.