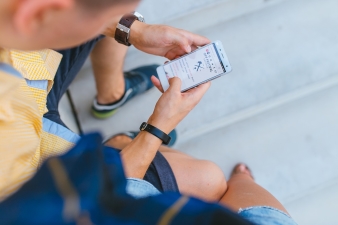 A trading platform can be viewed as a "silent partner" in the relationship between an investor and the markets. Much like any partnership, it is important to establish a rapport in order to maximize one's profits and mitigate any potential losses. Although all platforms strive to achieve this position, few actually satisfy such demanding requirements. What factors define an efficient trading platform and how can an investor know that he or she has made the right decision?
Visual Cleanliness
A picture speaks 1,000 words in terms of modern online trading systems. Visual appeal is the first (and most obvious) aspect to consider. In terms of cleanliness, we are also concerned with a concise and easy-to-interpret layout. Navigation should be possible with the click of a button and all pertinent information must be visible at all times. Not only is a cluttered platform undesirable from an aesthetic point of view, but such confusion can lead to mistakes being made or trades taking longer to execute than they should.
Access to Critical Indicators
Technical indicators represent the very real foundations of any trade. It is a myth to believe that professionals rely upon their experience alone. So, a wealth of tools and instruments should be easy to access and readily available at all times. Some indicators could include (but should never be limited to):
Bollinger bands.
RSI (relative strength index).
SMAs (separately managed accounts).
Ichimoku clouds.
These are then used alongside personal trading strategies in order to maximise the chances of walking away with a healthy profit.
Real-Time News Feeds
When trading within any market, having live access to data feeds is another must-have feature. Late-breaking news should be only a click away and real-time prices need to be displayed clearly. This enables the trader to take advantage of any sudden economic movements. In terms of the Forex markets and contracts for difference, this capability becomes even more pertinent.
The Social Trading Community
Social trading is one of the latest trends within the world of online investing. The advantage of having access to the advice of others who may be more experienced within this field is critical for those who wish to enjoy long-term success. Expert analyses can be appreciated and valuable advice can be exchanged. This social media "edge" can benefit the professional as well as the novice.
Mobile Applications
The world of m-commerce has grown in leaps and bounds during the last few years and this trend is predicted to become even more prevalent in the future. Most reputable platforms including CMC Markets have developed proprietary software that can be used in conjunction with tablets and smartphones. Thus, remote trading is now a reality for those who may not have access to a personal computer during critical times of the day.
Although choosing a platform will be based upon one's subjective tastes, these are still some key indicators that should always be addressed before making a final decision.
Join the Thousandaire newsletter
Subscribe to get our latest content by email.