This post is written by Derek from Life And My Finances. When Derek's not reading up on personal finance, he's writing about it on his website. He'll teach you how to get out of debt, save money, and become rich! If you're looking for my post today, you'll find it here on Derek's site.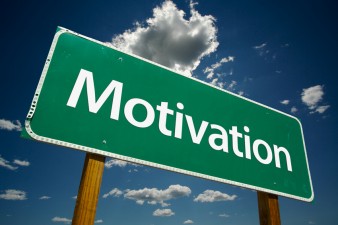 Ahhh, financial responsibility. This is a topic that clearly never came up on the playground. Can you imagine your child questioning your financial choices? "Mom, are you sure you should be buying that candy bar for me? I think you should save it and put it toward your 401(k)." Haha, I don't think so!! We are all born with wants and desires! Financial responsibility must be learned as we mature through life.
When I was younger, I was actually fairly careful with my money. I enjoyed depositing money at the bank and updating my account booklet (I know, I know, I'm of the nerdy variety). Even the money I spent was somewhat of an investment. I purchased packs of baseball cards and meticulously tracked their value. All of the valuable cards were carefully placed in a protective sleeve, and would never be handled by human hands ever again. In fact, this investment still resides at my parents' house, carefully placed in the corner of storage. (Kevin's note: I definitely did this too. I was tracking my net worth in 2nd grade via my baseball card collection)
What About Today? What Motivates Me?
Quite recently, my wife and I were able to pay off $18,000 worth of debt (and buy another car for $6,000 cash) within 14 months. It has been a full-force mission to be financially responsible and live our lives debt-free.
Fear – This is what sparked our responsibility initially. My wife and I had a fairly low income (she was still looking for work) and were always incredibly strapped for cash when it came time to pay that student loan bill. Every purchase we made was a scary one because we didn't know if we could truly afford it. I began to hate living like this and decided to make a change.
Family – My wife had loans from the government, but my loans were from my family. They were always incredibly patient with me and never brought up the fact that I owed them money, but I still felt strange around them during the family gatherings. I never wanted to talk about trips that my wife and I took or show them my latest gadgets, because that was their money! I should have paid it back to them! I am now financially responsible because I never want to put my parents in that awkward position ever again.
Independence – My wife and I moved away from home about 2 years ago (after we got married) and it really opened my eyes to the fact that we were on our own. It was time to become financially wise and make decisions based on our needs. I really love our independence, and I wouldn't trade it for anything. We can do what we want, when we want, and in order to remain independent from others, we must learn to do so without waste.
Have you become financially responsible in your life? Did you decide to pay off some debts or invest in a retirement account? Tell me about it!
Join the Thousandaire newsletter
Subscribe to get our latest content by email.