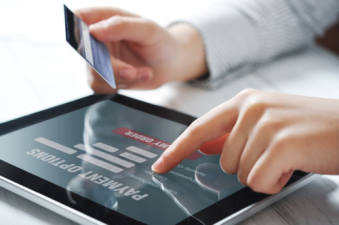 No matter whether you're looking at starting a small side venture, want to launch a new small business, or already have a venture up and running, it's important to make it easy for customers to pay using the method of their choosing.
These days, customers want to have choices when it comes to payment options. This is where having a top-notch merchant services provider can make your life (and your customer's) that much easier. Read on for some benefits to using a payment processing firm in your small business, and some tips on how you can go about finding the right company for your needs.
Increased Sales
It's a fact: customers want to be able to pay via credit and debit cards, PayPal balances, or other types of online payment methods in this cash-free day and age. To cater to this desire, more and more businesses around the world are utilizing merchant services firms, and allowing customers to pay for in the manner of their choosing. In order to compete, you should do the same.
Apart from keeping up with your competitors though, you should also keep in mind that many studies show that customers spend more, and spend more often, when they have the chance to use their credit cards over cash — even up to 100 percent more! If you're not accepting payments other than cash you are going to be missing out on sales and the chance to broaden your customer base every day.
Secure Online Payment Transactions
As the popularity of online research, shopping, bill payment, and account management continues to increase, it's crucial to take your payment transactions online too. Using a merchant services provider, you can:
Sell online and accept payments securely
Lessen the risk and cost of fraud, data breaches, identity theft, and bounced checks
Enable yourself to take your business anywhere around the world you'd like
Online payments through merchant services firms are more secure than manual ones for customers because they are transacted through third parties and customer details are not kept on site. Furthermore, online payments also help to ensure that you don't make your business a potential hold-up target, because you no longer hold a lot of cash on site.
Better Money Management and Cashflow
Utilizing a payment processing provider for your transactions can also make it easier to manage your money. Instead of spending lots of time each day counting and banking cash, electronic payments are handled, tracked and reported on by your merchant services firm.
Payments are generally processed and settled within a short period of time, in comparison to checks and direct deposits where you have to wait around for customers to actually make payment and then for the funds to clear.
Since online payments are transferred automatically to your bank account, this saves you time, and makes it easier to analyze sales data for better forecasting and money management.
Enhanced Customer Trust
You can also build customer trust more quickly by accepting online payments, because doing so legitimizes your business. When you use the services of a reputable payment processing provider, customers tend to feel more at ease in parting with their money as they know that a third party handles the transactions. By displaying the logos and site seals of a trusted merchant services provider, you can instantly help customers to see that their details are going to be kept safe.
How to Choose the Right Provider
When you're ready to select a merchant services provider, there are a few things to keep in mind. For starters, look for a business that has been around for many years and which has won awards, received many top testimonials, or that has received high ratings in third-party reviews.
Choose a provider that offers 24/7 customer support, so that you can get in touch at any stage if you ever have problems with your transactions; and ensure that the firm you choose also takes security very seriously. Top merchant services companies typically take precautions such as:
CVV2 verification
Enhanced data encryption
Support for the highest-level SSL certifications
Complex encryption algorithms
Price is, of course, another very important factor when you're tossing up which merchant services firm to go with. When you're analyzing the options, make sure you really compare "apples with apples" so that you can determine which firm suits your needs best.
As you compare, you'll see that different providers charge in different ways. Some have a flat-fee-per-transaction setup, where you'll pay the same fee on each transaction no matter how many sales you make. Others may have a variable fee. This might be worked out based on the quantity of transactions which are processed per month or year, or could even vary according to the value of sales that are processed per period.
Join the Thousandaire newsletter
Subscribe to get our latest content by email.