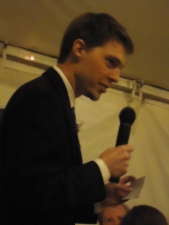 Adam Woods is a physicist. His research interests include building software to run and build mathematical models. Adam became interested in personal finance during the great recession when it became obvious an interest was necessary.
After harassing his friends and family (and a short intervention) he took to the web where he blogs about finance, investments, politics, and economics.
Adam is currently located in Boulder, Colorado where he can generally be found hiking, biking, or running a D&D campaign. He can also be contacted at adamwoods137@gmail.com.
Join the Thousandaire newsletter
Subscribe to get our latest content by email.