Although turkey is hardly the cheapest type of meat, it's possible to score a free bird in time for Thanksgiving or Christmas if you play your cards right.
Store Promotions
Perhaps the most common way to score a free turkey is through a promotion offered by a grocery store chain.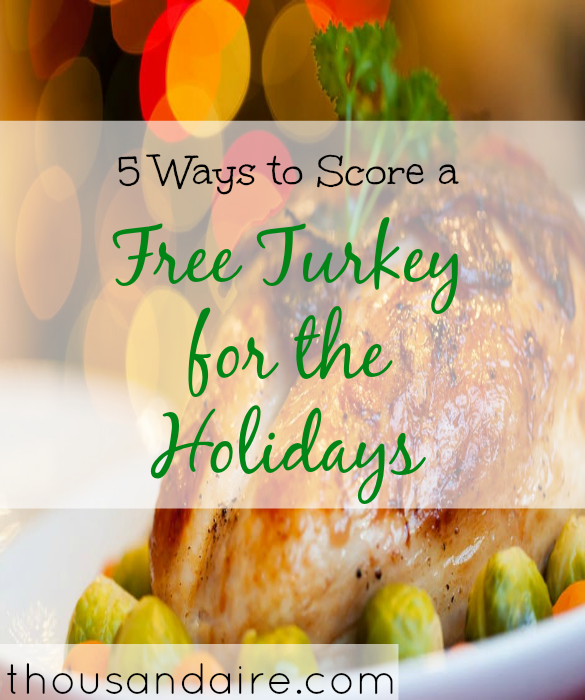 These offers usually require you to purchase a minimum amount of groceries to qualify for a free bird.
Coupons
Thanksgiving-themed coupons abound, and one subset of these includes free turkey offers. Look for discarded receipts in your shopping cart and you might find one of these coupons. Or, scan local newspapers' shopping and food sections for coupons — even if it's only a discount on turkey, that still beats paying full price.
Local Contests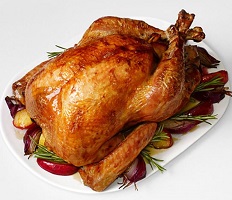 Search the internet for free turkey contests in your location — and save the search results so you receive notifications year round.
Then pay attention to local radio and television commercials that might mention free turkey. Finally, look for turkey giveaways by local businesses hoping to reel in holiday shoppers.
Barter
Post on Craigslist's barter section — or even in the wanted section — and put forward anything you have to trade for turkey. Depending on how you phrase your post, you might get lucky, especially if you're open to receiving leftovers.
Charities
Soup kitchens and other charities tend to serve free turkey to the indigent on Thanksgiving and Christmas.
Food banks also give away turkeys during the holiday season, but you might need to already be a recipient of groceries from them or meet other criteria — including applying for the privilege.
Readers, are you hoping to save money on turkey this holiday season?
Jackie Cohen is an award winning financial journalist turned turned financial advisor obsessed with climate change risk, data and business. Jackie holds a B.A. Degree from Macalester College and an M.A. in English from Claremont Graduate University.