Halloween spending is pegged at $9.1 billion in the U.S. this year, up from $2.96 billion in 2003.
These figures come from the National Retail Federation, which worked with Prosper Insights & Analytics to poll 7,013 consumers.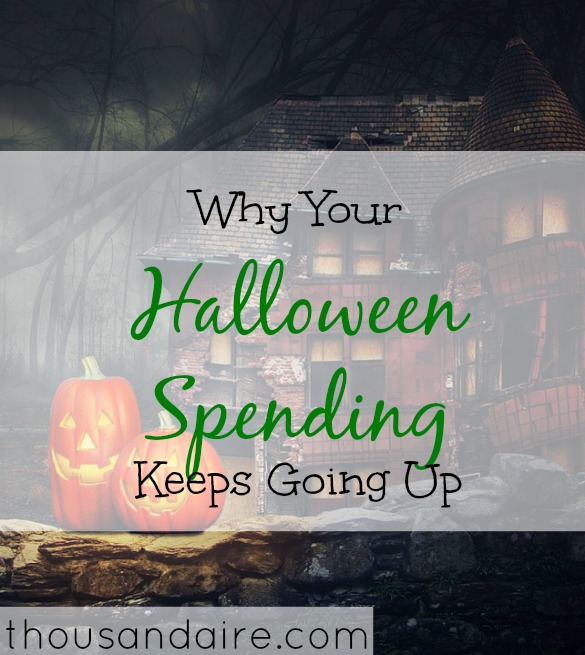 The survey found that overall Halloween spending is averaging $86.13 per household, up from $82.93 last year and about $41.77 in 2003.
This year, 179 million Americans say they plan to participate in Halloween festivities, up from 171 million in 2016.
Halloween Spending Began Early
About a third of respondents polled said they intended to begin shopping for Halloween in September or even earlier. This has grown from 11% indicating they would start shopping early in 2013.
Men are likelier than women to wait until the last two weeks of October to begin shopping — 24% compared to 17%.
Meanwhile, 48% of adults surveyed said they plan to wear costumes this year, which is the highest proportion yet. And 10% said they plan to put costumes on their pets.
Costumes for Everyone
Overall, 69% of households surveyed said they are buying costumes, for a total of $3.4 billion in spending, which includes outfits for children.
Interestingly, men spend more on average for their Halloween costumes, $96, compared to women spending just $77 on average. Halloween spending on costumes
More than 3.7 million children are expected to dress as their favorite action character or superhero, 2.9 million as Batman characters, another 2.9 million as their favorite princess, while 2.2 million will dress as a cat, dog, monkey or other animals.
More than 5.8 million adults were planning to dress like a witch, 3.2 million as their favorite Batman character, 3 million as an animal, and 2.8 million as a pirate.
As for pet costumes, 10% of survey respondents say they would dress their animal in a pumpkin costume, while 7% will dress their cat or dog as a hot dog and 4 percent as a dog, lion or pirate.
Readers, are you planning to wear a Halloween costume this year? What about the other members of your household?
Jackie Cohen is an award winning financial journalist turned turned financial advisor obsessed with climate change risk, data and business. Jackie holds a B.A. Degree from Macalester College and an M.A. in English from Claremont Graduate University.