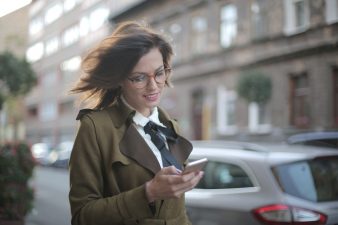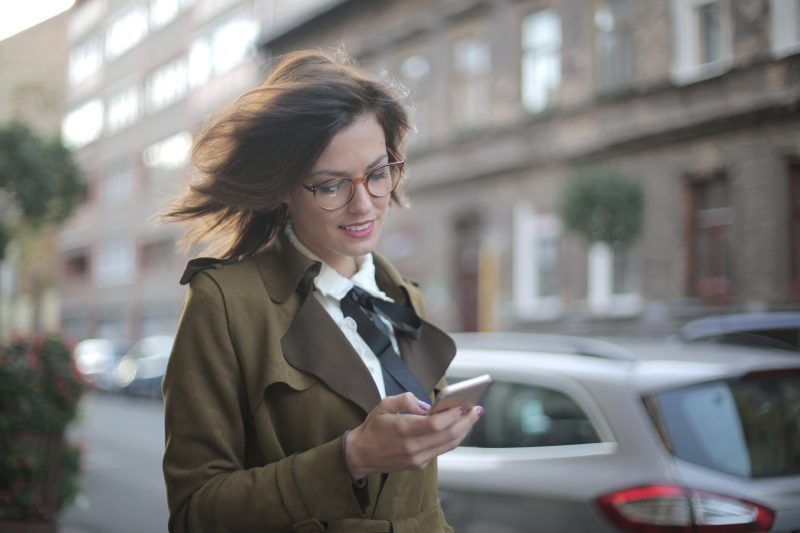 Have you ever heard of the term, "frontloading your life?" Frontloading is another term for strategically generating a passive income. The idea of frontloading is that you work as hard as possible now with a passive income business and then the workload lightens progressively later. However, there are passive income opportunities out there that don't require any work effort from you but will still make you money. The idea for an effortless passive income is the gist of this Honeygain review.
Honeygain Review at a Glance
Honeygain is a passive income app that pays you to remote use your data plans. Just download the Honeygain app from Google Play or the official Honeygain website and you can start making money doing nothing.
However, to truly appreciate the novelty of Honeygain and this Honeygain review, we first must explore the idea of a passive income.
Why? Well, most passive income businesses require some work effort. And they all require constant maintenance as well.
What is Passive Income?
A passive income is a revenue stream that requires only minimum effort or activity from you to maintain regular operations.
A passive income business is a full-time job that does not necessarily require full-time effort or activity from you.
Here are some examples of passive income businesses:
Laundromat
Real estate owner
Vending machine operator
Stock investment
Renting out room, car, or parking space
Peer-to-peer lending (P2P)
Affiliate marketing
You shouldn't exclusively focus on the word, "passive," in the term passive income. There is usually some work involved – just not as much relative to more traditional forms of employment.
For example, if you own real estate, you will have to deal with the everyday maintenance and bureaucratic issues involved in owning land and properties.
If you want to own a laundromat, you will have to clean, repair, and maintain the equipment.
After some time, you may be able to hire people to deal with such maintenances issues and work less (frontloading).
The amount of money you can make from a passive income depends on the scale of the business and your business plan.
And you must keep in mind that it can cost you anywhere between $3,000 to a few million to launch a business, even a passive income business.
However, our Honeygain review might prove that you can make money passively without spending anything.
The Honeygain Review
Honeygain is a passive data intelligence and business research app. It is a new company that was first launched in May 2019.
The business model for Honeygain is very simple. Honeygain consists of businesses and data scientists who will use and co-opt your data plans and internet service.
Honeygain's data scientists and developers will use your internet and data plans to conduct their own business-related research and marketing.
Your privacy and internet connections are secure and will be protected by Honeygain's technology safeguards.
Up to five devices can be synced to one network at the same time when using the Honeygain app. However, you stand to make more money if you have one dedicated device for each IP address.
It would also behoove you to be a tech enthusiast with multiple data plans and unused IP addresses. The more data, and IP addresses you have access to, and the more devices you have the Honeygain app installed in, the more money you are likely to make.
Who Should Use Honeygain?
This Honeygain review may best persuade people who have excellent data plans and internet service but don't use them.
Are you always working and aren't home often? Do you have smart devices and laptops but don't use your data plans?
If that sounds like you, then Honeygain might be right for you.
How Much Data Does Honeygain use Daily?
You don't have to worry about Honeygain using up all of your data plan's bandwidth or slowing down your internet's connectivity speed.
Honeygain will only use about 2MB to 10MBs of your data plan's bandwidth. The Honeygain app only uses about 10% of your overall daily data limit as per your network plan.
How Much Will Honeygain Pay You?
Once you hit a minimum threshold of 10MB for Honeygain to use on your data plan, you can make about $1 for every 10MBs of appropriated use.
You must have a PayPal account to get paid by Honeygain. And you can only get paid after your Honeygain account accrues at least $20.
You can use Honeygain's online data use calculator to calculate how much money you make.
How much money you make depends on how many devices you have the Honeygain app on and how long you leave the app running.
If you leave the Honeygain app running 24-hours a day for a month, or 720 hours monthly, then you can make $50 monthly.
You can also make money with Honeygain by offering referrals. Honeygain will kickback 10% of the earnings for every person you refer to the app. That can net you $1 to $5 a day.
So, no, you won't make a fortune using Honeygain, but it is a good amount of money for doing nothing.
Honeygain Pros
Honeygain is easy to use. Your Honeygain account dashboard is user-friendly and easy to understand.
The app is easy to download. And you will always have access to Honeygain's customer support representatives.
Honeygain will never invade your privacy and your data plan will always be protected during use.
Honeygain Cons
Despite the company's assurances, some users have complained that if you have a limited data plan, the Honeygain app will use it up. Use of the Honeygain app may be most optimal if you have an unlimited data plan.
Using this app is going to eat up your battery life. So, make sure you check your devices regularly to make sure they are running.
Make sure you keep the Honeygain app on and active on all your devices.
There is an icon that will indicate the app is running. If you don't notice the app is off and the app remains off and inactive for six months, then any money you generate on your account will be voided.
Is Honeygain a Scam?
If there is one thing I realized while writing this Honeygain review, it's that Honeygain is not a scam. You can really make money passively while Honeygain appropriates your internet data plan for its purposes.
Just be realistic about how much money you might make while using the app passively. Don't expect to make more than $10 to $50 a month.
If you are looking to make some relatively easy money via passive income, give Honeygain a try.
Read More
How to Apply the Contrarian Investing Strategy
Tips for Choosing the Best Investment Coach
How to Trade a Car You Still Owe Money On
What Are Some Cheap Alternatives to Braces?
What Are the Levels of Wealth?

Allen Francis was an academic advisor, librarian, and college adjunct for many years with no money, no financial literacy, and no responsibility when he had money. To him, the phrase "personal finance," contains the power that anyone has to grow their own wealth. Allen is an advocate of best personal financial practices including focusing on your needs instead of your wants, asking for help when you need it, saving and investing in your own small business.