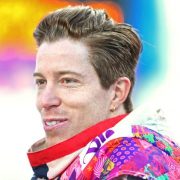 A half dozen athletes competing in the 2018 winter Olympics already have wealth from endorsements they signed following previous games. The richest and most famous of them all is the snowboarder known as The Flying Tomato. Shaun White's net worth is $40 million.
Estimates put the 31-year-old's annual income at $10 million from endorsements and royalties. Shaun White's net worth rose after he signed a 10-year multimillion dollar endorsement deal with Burton Snowboards in 2009.
2018 Winter Olympics Athletes' Net Worth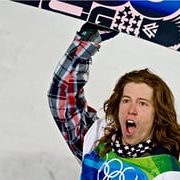 White also has a bestselling video game under Ubisoft and also has had deals with Red Bull, Target, Oakley, Kraft, and Hewlett Packard.
Born September 3, 1986, in San Diego, White has won dozens of medals for snowboarding along with a handful of skateboarding.
White won two snowboarding gold medals at the Olympics — in halfpipe at the 2006 Turin Winter Olympics and the 2010 Vancouver Winter Olympics.
He has the distinction of winning more X Games and overall medals than any other athlete in history.
X Games Galore
This includes a dozen gold medals for snowboarding at the X Games — where he has also won three silver medals and two bronze.
The gold medals were for superpipe in 2003, 2006, 2008, 2009, 2010, 2011, 2012, and 2013 and then for slopestyle in 2003, 2004, 2005, 2006, and 2009.
As for the other board he rides, the skateboard, White has won two gold medals, two silvers, and one bronze at the X Games.
He has also won 10 ESPY awards and set numerous records in snowboarding.  He scored a perfect 100 in his qualifying event for the 2018 Winter Olympic Games in PyeongChang, South Korea.
Interestingly, he also had a stint as a guitarist in a rock band called Bad Things; the drummer of the band sued him in 2016 and the two settled out of court.
Other 2018 Winter Olympic Athletes' Net Worth
The other 2018 winter Olympic contenders from the U.S. who have already pocketed some wealth from doing endorsements are: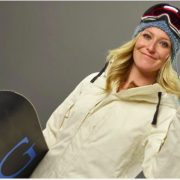 This year, athletes receive $37,500 for winning a gold medal at the winter Olympics — and these earnings are tax-free.
Who will you be rooting for during the 2018 Winter Olympics? And are there any other athletes' net worth you'd be interested in reading about? Please let us know in the comments section.
Jackie Cohen is an award winning financial journalist turned turned financial advisor obsessed with climate change risk, data and business. Jackie holds a B.A. Degree from Macalester College and an M.A. in English from Claremont Graduate University.