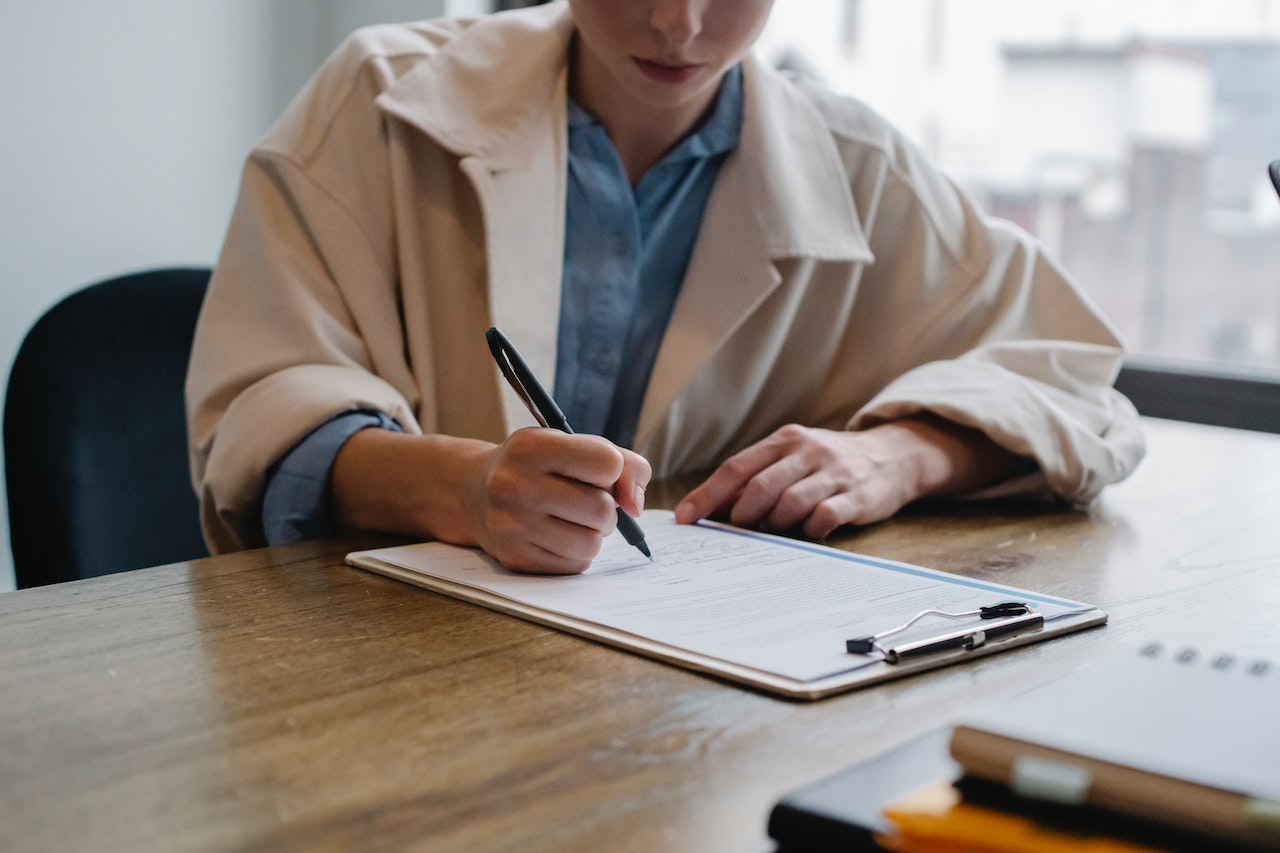 If the opportunity doesn't knock, then you may need to open a window or build your own door to get it. As of February 2023, there were over 11 million jobs available in the United States. Over 4 million Americans quit their jobs. But before you send out your resume, ask yourself if your resume is dated, inefficient, or lacking a true reflection of your job history. Have you ever considered the advantages of using resume writing services?
Advantages of Using Resume Writing Services
A resume writing service employs resume writing professionals that you can hire to rewrite your resume.
Resume writers transform your resume from a boring list into an engaging narrative about your work history. They know how to highlight which experiences match your application aspirations and apply keywords to your resume (more on that later).
Now, here are five advantages of using resume writing services.
Objective Perspectives
One of the biggest advantages of using resume writing services is that you will get an unbiased and objective perspective of your resume writing skills, experience, and your skill set relative to your job market aspirations.
Just because your resume writing skills may not be up to task does not mean that you will never write another resume again. A resume writer can point out the inefficiencies in your resume.
For example, many people like to emphasize their job titles in their resumes instead of their accomplishments, which is more likely to compress potential employers. Other common resume mistakes include inefficient summaries, short and vague summaries, and omitting vital information.
You may be counting on highlighting non-relevant job experience due to personal preference instead of an objective job-searching strategy. A professional resume writer will tell you which job experience strengths to highlight and how to explain gaps in your resume.
Your resume may look perfect to you, but an outside perspective can help you learn better.
ATS Bots
I once applied for a job and had to write a writing sample. The job recruiter asked me if I had used A.I. writing software, which I hadn't. I found the accusation insulting because I pride myself on enduring the struggles required to write naturally.
After submitting the initial assignment, I receive editors' notes and rewrites of paragraphs I initially wrote. I incorporated the editor's rewrites. I later learned that the editor, not being a writer, was using A.I. software to write and make corrections.
So, when I submitted my assignment, A.I. software, designed to spot phrases written by A.I. picked up the editor's use of A.I., which she tried to blame on me.
The point is that A.I. is now an integral part of the job recruitment process. Many utilize ATS or an Applicant Tracking System. ATS is a computer program that autonomously sorts and scans resumes to look for specific keywords and phrases
Unfortunately, when you send your resume out today, it's more likely that an A.I. system will read it than a human. ATS scans and ranks resumes according to keywords and phrases that match the needs of the employer. Employers can scan hundreds or thousands of resumes daily this way.
Over 99% of Fortune 500 companies utilize ATS. And almost all small and medium employers use them when they can. It saves time and helps employers digitally cherry-pick potential employees quicker.
One of the biggest advantages of using resume writing services is that a good resume writer can tell you which vital keywords to use. There are certain keywords to use, and not use, relative to your job search that may get the attention of an employer.
There is no one standard when it comes to keywords. A resume writer can help you identify which keywords you need to use in your situation.
Stress Reduction
Did you know that job search depression is a real thing? Over half of Americans who look for a job report feeling depressed, emotional, antisocial, and sometimes mentally unstable.
Trying to find a new job can be an overwhelming and stress-inducing experience. Every day that you get older, there is a new workforce of younger people vying for the same job and willing to take lesser pay for it.
Your past job experience may become less relevant to an ever-changing job market with every passing day. You may experience a bad or awkward job interview that can dampen your enthusiasm. You may get a few rejection letters or non-responses after applying for a job.
Or you may have to settle for a job that pays less than you hoped. Applying for a job, especially as you get older, can trigger a lot of anxiety.
The advantages of using resume writing services include a little relief from stress. As long as the resume writer has all of your vital job experience data, they can handle the stresses of prepping your resume so you don't have to.
Writing Different Resumes for Different Jobs
Some people never update, proofread, or adapt their resumes according to the job they are applying for.
One of the best ways to get your resume ignored is to treat it like a stock resume that you submit to every job recruiter. You should adapt and change your resume to highlight skills relative to the job that you are applying for.
You can let a resume writer worry about that instead.
Stay Abreast of Current Job Market Search Trends
There is a lot of resume and cover letter writing etiquette that has changed since you were younger.
For example, you should never use an unprofessional email address in your job application. And I'm not referring to using vulgar words.
Does your email address include your birth year in it? Bad idea. Your employer could discriminate against you based on your age.
Almost 80% of Americans over age 50 have reported being victims of age discrimination, although people in their 40s experience it too. Many businesses have involuntary retirement policies for certain ages too.
There is only so much you can control when you submit your resume. But the advantages of using a resume writing service can help you stay apprised of current job market search trends.
Still, there are some drawbacks too when it comes to resume writing services.
Drawbacks of Using Resume Writing Services
You have to know what kind of job you are looking for and you have to know what you want. Rewriting a resume may not be enough to help you if the resume writer does not have enough pertinent information about you.
A resume writer may give you a questionnaire or ask you about your experiences and future aspirations, and request other data.
Resume writing services are not cheap. The average resume writer will charge you $100 to $400. If you are applying for a high-profile job, the starting rate could be as much as $700.
Also, remember that a resume writing service offers you no guarantee of job placement success.
There are many advantages to using resume writing services, but it is important to be realistic about your options and the state of the job market.
Read More
7 Immediate Steps To Do When a Debt Collector Files a Lawsuit Against You
3 Reasons Why Making More Money Won't Solve Your Problems
How Can I Become a Millionaire With No Money?

Allen Francis was an academic advisor, librarian, and college adjunct for many years with no money, no financial literacy, and no responsibility when he had money. To him, the phrase "personal finance," contains the power that anyone has to grow their own wealth. Allen is an advocate of best personal financial practices including focusing on your needs instead of your wants, asking for help when you need it, saving and investing in your own small business.