The following is a guest post from brand new blogger Jacob who is getting started with his website I Heart Budgets. Check out his story below and then check out his brand new website!
This is an interesting post for me, as it is one of my first published posts ever, and it's not even on my own blog. So, as a way of introduction, I'd like to explain how I came up with my motto.
Not-So-Humble Beginnings
I like to think of myself as somewhat financially savvy, someone who "gets it". Though, I didn't always have a brain full of witty, insightful financial advice that I love to dole out to the masses. My journey starts with a financial epiphany, beginning with an engagement to my now beautiful wife.
After the Cloud 9 bliss started to wear off after she said "Yes!", I started to get a bit nervous about my finances. But then I thought, "Why worry?" I was completely normal (read: $16k in SL debt, $3k+ in CC debt, no budget, blowing all my money on video games and food) and so was my fiancé ($22k in SL debt, $500+ in CC debt, no job). We were going to have a fairytale engagement and live happily ever after in marriage.
But I started to feel the weight of needing to have a financial plan. I had never been accountable to anyone else with how I handled my money, and now we had decided to share life together, I really needed to get it together!
I started using an excel spreadsheet to keep track of my spending, which at the time, I thought was a budget. Oh, how little I knew. After about 6 months of keeping track of my spending, I realized all I was doing was looking back and seeing how much I wasted on food, clothes, and other random expenses, but I was never anticipating what my upcoming spending would be. I would just look at it and say "Wow, check it out, I blew like $300 on eating mall food last month. Awesome." Then, the miracle in a plastic case literally landed on my lap.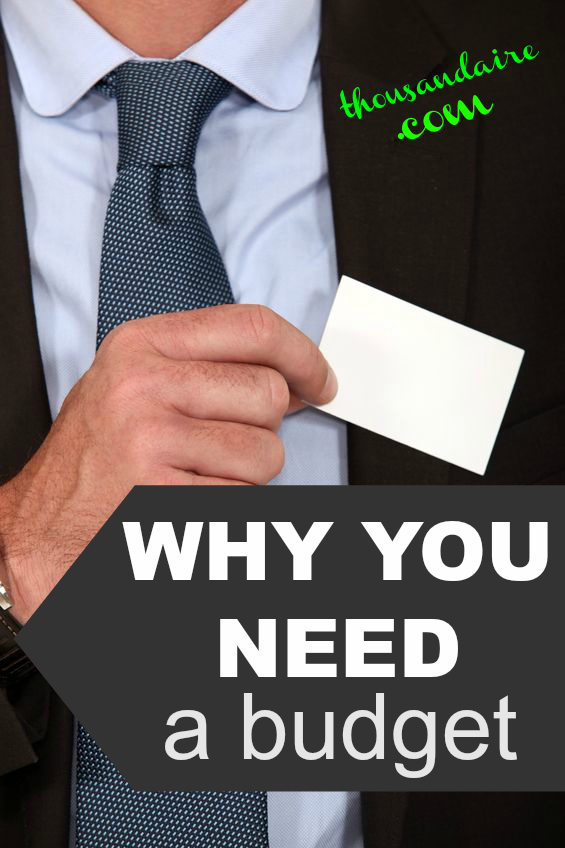 Dave Ramsey Saved My Marriage
Ok, that may be a little extreme, but this moment was a real eye-opener for me. My soon to be brother-in-lay dropped an audio CD (The Total Money Makeover) in my lap about a month before my wedding day. He said something about listening to this guy talking about managing money. I looked at the picture of this bald, grinning man on the cover of the CD, and said "seems like a crock to me." Little did I know those 3 CD's would change my life in a BIG WAY!
After a few days, I decided to pop the CD's into my car during the commute, and listened to this "Dave Ramsey" guy talk about why debt was dumb, and cash is king. Two days later, I created my first "real" budget, and put all of my income and expenses on paper before the upcoming month.
It took a while for my wife to listen to the audio CD, but once she did, we were both hooked! We have since done a budget before every month, planning out all of our spending and giving every dollar a name before they leave our wallet. We have been married over three years, and have never had a real fight about money (which is amazing, considering the number one issue in most marriages is finances).
Just Because I Made Money Didn't Mean I Knew What to Do With It
This became very clear as we looked at our financial situation more and more. Looking back, I had wasted more money by the time I was 21 than most people have earned at that point. I had let over $100,000 slip through my hands in 3 years, not having anything to show for it.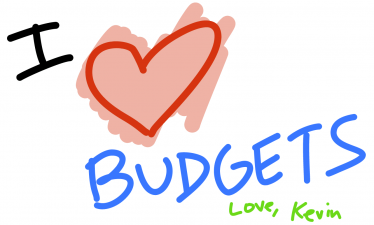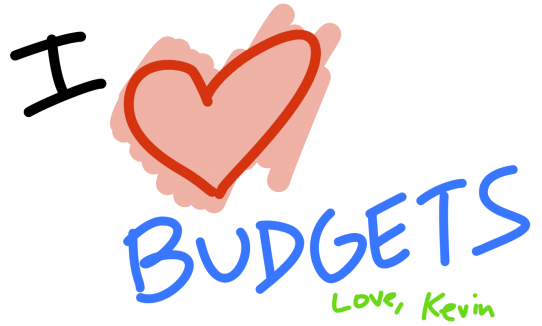 I suspect we were not the only ones our age who didn't have a real financial plan. Most people we knew were living paycheck to paycheck, racking up credit card debt, and picking up student loans left and right like they were the latest fashion trend ("This 6% loan looks good on me, right? I think I'll wear it for the next 10 years…").
We went from blowing every dollar we could get our hands on, to saving our $1,000 emergency fund and getting a month ahead on our budget within a few months. I went from a job paying $17.50 an hour and living at home (and blowing it all), to being married and saving a few hundred bucks a month on $14 an hour.
Looking back, I realized that just because I earned money, didn't mean I knew anything about how to manage, save, or invest it. The only thing I knew how to do was make all of my dollars feel like an unwelcome guest, kicking them out as soon as they arrived and not caring if they ever returned.
I have since realized that many people I have talked to about this subject are in the same boat that I used to be in. They assume that because they make money and usually pay their bills, they are managing their money properly. My goal has always been to help show people that managing money is not an inherited trait, but a learned skill that needs to be practiced and refined over time. IT IS NOT HARD!
And though the word "budget" may give off a connotation of restriction, buzz kill, boring and nerdy, I'm here to say that having a budget actually allows you to SPEND MORE on the things that are important to you and SAVE MORE at the same time!
My wife and I have paid off over $28,000 in SL debt, over $3,000 in Credit Card Debt, purchased a house and my wife is now a stay-at-home mother at the age of 24 (I am now 26). None of this would be possible on my current income without having a budget and making sure we weren't wasting money on this we didn't really care about.
All that to say….. I'M BRINGING BUDGETS BACK! (p.s. you should ask Thousandaire to make an awesome music video based on this).
Readers: Do you know anyone who believes that making money means knowing how to manage it? Is that person you? How did you first learn about managing your finances? Do you think I should bring budgets back? Have you brushed your teeth today?
Kevin's Response: Congratulations on paying off over $30k in debt and starting a personal finance blog! Thanks for the great guest post and good luck with your finances. Readers, let's give Jacob some love for providing a guest post so I don't have to work on my vacation. Check out his website.