I've been a bad boy.
I kicked the website off strong last fall with "Haven't Made a Budget", and then followed soon after with "For When I Retire", but I haven't made a financial song since last November. What the heck am I thinking?!
I've actually been working on a few things, but they aren't going as quickly as I'd like. I needed a little bit of motivation to really get things done, and I found that motivation in the Get Rich Slowly Video Contest! GRS is having a contest for the best personal finance tip (as well as personal finance success story, which I didn't enter). I love contests, so I put together a little video of how I have completely eliminated cable television out of my budget.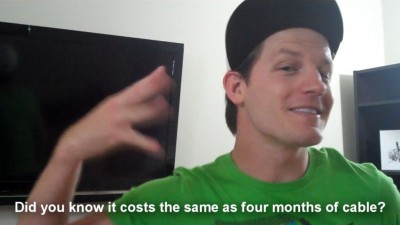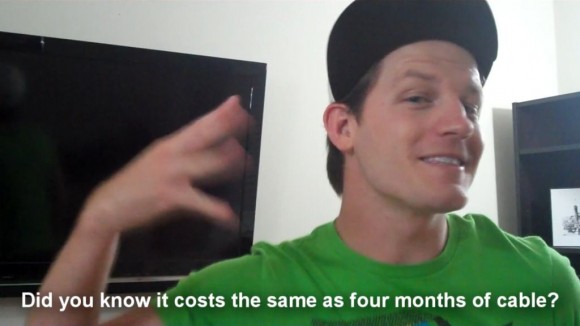 The video explains the basics of how I can watch everything I'd ever want on my TV in high definition without having to shell out hundreds of dollars a year for cable. I will post a full blog entry next week on this same topic where I describe, in detail, exactly how to implement this strategy. But that's next week; today is music video day!
The grand prize for winning this contest is $500. If I do bring home the bacon, I want you to know that all $500 will be given right back to you, my readers, in the form of one or multiple giveaways! (I'll figure out exactly how to give away prizes if and when I actually win something).
The winner will be chosen by JD Roth, owner of Get Rich Slowly, but views and "likes" will be taken into consideration, so I really appreciate you watching, liking, and favoriting the video! Finally, I realize that it's been so long since I came out with my first songs, that any new readers probably haven't seen them, so I'll embed those videos as well! And as always, MP3 versions of any song I write are available free on my downloads page.
So without further adieu, I give you… my Rap Debut…
The Fresh Prince of Eliminating Your Cable Bill
Haven't Made a Budget
For When I Retire