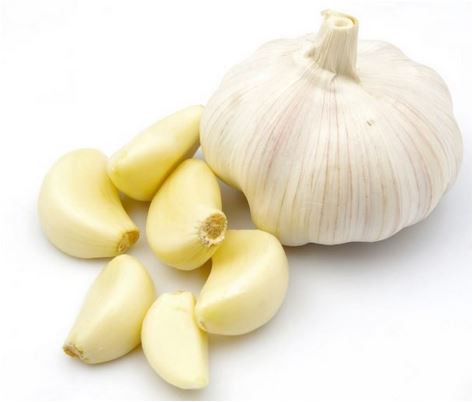 Did you know that it's National Garlic Day? In honor of it here are some of the yummiest garlic items available on Amazon.
The entrees that Amazon sells includes this juicy prime rib roast from Kansas City Steak Company. Rubbed with garlic and herbs, this boneless beef is aged up to 28 days to make it extra tender.
The package comes with cooking instructions that are easy to follow. The roast s big enough to serve eight to 10 people, and that explains why a a five-pound box of the steaks costs $94.95 plus $12.95 shipping.
Sam's Butcher Shop sells this artisan small batch meat via Amazon, but limits sales to certain parts of the U.S.
That said, the classic style of Polish sausage is shipped in temperature-controlled containers to keep the meat fresh. A five-pound container costs $65 plus $15 shipping.
Boasting 40 different awards for various products, Katie's Premium Jerky & Snacks' garlic jerky comes in a 2.4-ounce bag costing just $8.99 with an Amazon Prime membership.
And if you buy a bundle of three you get a free sample of other jerky flavors; there are more than 30 of them, including beef, bison, elk, venison, and even pineapple.
This Snack Factory flavor of pretzel gets some of the highest ratings of any garlic-flavored snack on Amazon.
You can get a single bag of it for $7.99 if you order it through Amazon Prime Fresh; or the other option is a 24-pack for $28.85 via Subscribe and Save or $30.37 for a one-time purchase with Amazon Prime.
Apparently, this garlic-flavored snack was featured on Dr. Oz as a healthy snack. Part of the GERBS line of products, it's packed with fiber and omega fats, free of gluten and cholesterol while low in carbohydrates. A two-pound bag costs $16.99 with Amazon Prime.
Each serving of this garlicky pasta has 17 grams of carbs, 170 calories and 15 grams of protein.
The company also claims that staff roll the roasted garlic fettuccine by hand — not a machine — which may explain why a 10-ounce bag costs $10.14 with Amazon Prime.
Happy National Garlic Day, Readers
Hey, readers, if you try any of the products we've covered here, let us know what you think about them by posting in the comments section beneath this post. And if you do anything else having to do with National Garlic Day, please tell us about it too. 

Read More About Food
Jackie Cohen is an award winning financial journalist turned turned financial advisor obsessed with climate change risk, data and business. Jackie holds a B.A. Degree from Macalester College and an M.A. in English from Claremont Graduate University.