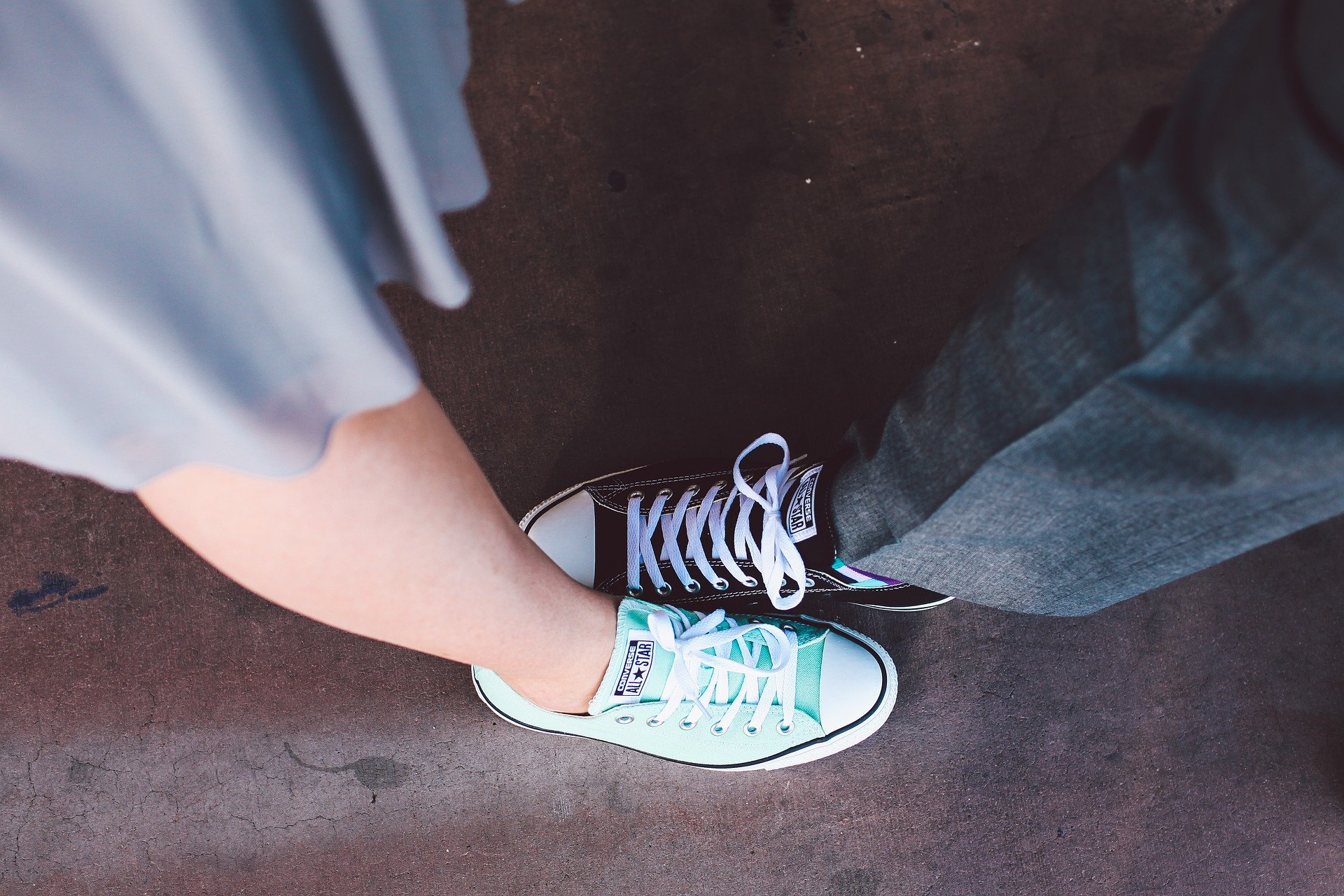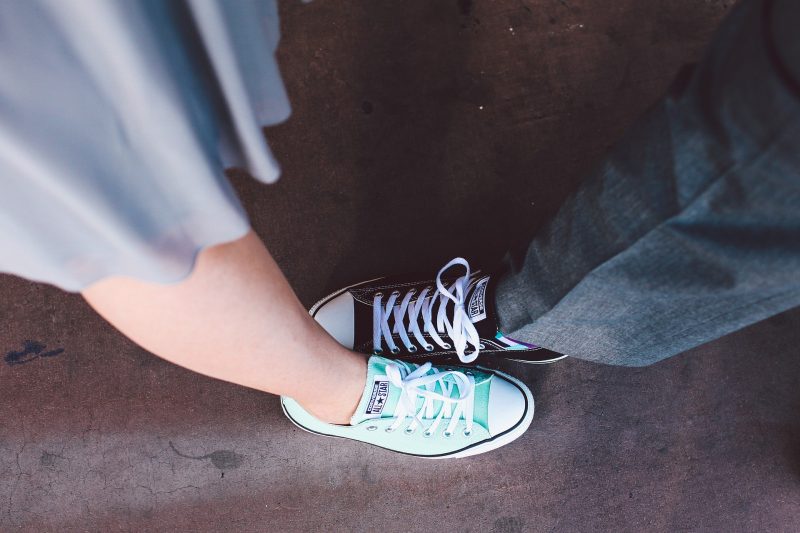 Being frugal has become the new norm for me as I didn't think about prices before. I wanted what I wanted, especially when it came to brand names. Now, I don't mind buying generic brands anymore and always try to look for the latest sales. It's OK to cheap out when needed.
I really can't believe I wasn't so financially frugal in the past.
Still, it really doesn't pay to cheap out on purchases meant to last a long time, improve your health, or beautify your home.
Like, footwear, paint, and mattresses.
No, you shouldn't have to go into heavy debt buying such items. No one is suggesting that.
But believe me, if you cheap out on these purchases now, you're going to pay a lot more for doing so in the long run.
Footwear
The average person spends anywhere between $40 to $80 on regular brands of footwear. Fashionistas spend as much $900 on their regular purchases of shoes.
I am not telling you that you should pay $900 for sneakers or shoes. But you would do well to spend $50 to $80, or a little more, on individual footwear purchases.
Well-made quality sneakers and shoes last longer. Cheaply made, shoddy shoes wear out quickly.
That means you'll have to buy replacement shoes more often which will cost you a lot more in the long run.
Even though you should replace your shoes every year or so, most of us own shoes for years. So, it might behoove you to own several pairs.
The average man owns a dozen shoes while the average woman owns about 27 shoes.
You don't have to buy that many shoes, but regularly rotating a few pairs keeps you from wearing out one pair of shoes too quickly.
Make your shoes last longer. Only wear exercise shoes for exercise and work shoes for work.
Try not to wear the same shoes all day every day.
Also, replace the insoles, shine, and/or clean them as needed.
Don't pack shoes in bags or enclosed spaces.
Keep shoes out in the open so they don't degrade with moisture or become an incubator for bacteria or fungi.
Paint
You're burning money if you're paying for interior and/or exterior paint jobs less than five years at a time.
To get the most out of your next paint job, pay for quality paint. This is one purchase you shouldn't cheap out on.
Cheap paint requires you to paint the same areas multiple times in multiple coats every few years. Also, cheap paint chips and peels more easily than premium paint.
That means you're basically paying the same amount of money, or more, for multiple cans of cheap paint that you would for premium paint.
If you hire professionals, that's a lot of time and money to waste to pay painters to paint multiple coats of cheap paint.
Especially if you must re-hire those same professionals in a few years to expensively repeat the process.
So, how much should you pay for a good paint job? It depends on how many rooms and/or how much square footage needs painting.
Ideally, you should be paying about $30 to $100 per gallon of paint.
You should only be worrying about paying for quality paint jobs every half-decade or decade.
The best interior and exterior paint brands include
Ace
Behr
Benjamin Moore
Clark & Kensington
Color Place
Glidden
Kilz
Sherwin-Williams
Valspar
Mattress
Americana-era comedian W.C. Fields once said that the only life experience more beautiful than a good drink at the bar is a good night's sleep.
However, Fields didn't specify mattress requirements.
Owning a comfortable, top quality mattress can improve or severely impact your life.
A good mattress can improve your work and health life.
Or, it can make you feel like you slept on an uneven bag of rocks. Cheap out on your mattress and you're really going to pay for it later.
The consequences of sleeping on a cheap, old, or badly made mattress include:
Insomnia
Back pain
Body aches
Joint aches
Drowsiness
Throat and lung irritation (Old mattresses contain a lot of dust and dust mites)
Snoring
Premature aging (Bags under the eyes)
Obesity (Waking often in the night can lead to night-eating and overeating)
The best way to rack up medical bills or decrease your odds of making more money at work is to buy a cheap, secondhand, or badly made mattress.
So, how much should you pay for a mattress?
That depends on the kind of mattress you purchase, its size, your body dimensions, and the square footage of your accommodations.
There are many different kinds of mattress types like:
Airbed
Traditional innerspring
Latex
Memory foam
Hybrid (a constructional mix of traditional and memory foam
The average mattress lasts about 7 to 10 years.
Just make sure to flip the mattress over every 6 months or annually to even out natural wear and body-form depressions.
You don't have to pay a king's ransom for a mattress but don't cheap out either.
Don't Cheap Out – Just Prioritize Your Spending Needs
Prioritize what items you need to pay top dollar for or be frugal about.
When you pay for a rental car, why rent the smallest and cheapest car available? You won't be comfortable, and you may not feel safe driving a toy-sized vehicle, relative to an 18-wheeler, on a highway.
Think about the things you buy that affect your health or your home and ask yourself if being cheap is really the best option.
Read More
What Is The Average Cost Of Tooth Extraction?
Before Signing That Mortgage, Know That Building Your Own House Might be Cheaper
I Gave Up Collecting Comics to Save Money – It's Killing Me
Got $1,000 to Burn? Should You Save or Invest?
CRUISE INDUSTRY STOCKS ARE RIPE FOR NOVICE INVESTING RIGHT NOW

Allen Francis was an academic advisor, librarian, and college adjunct for many years with no money, no financial literacy, and no responsibility when he had money. To him, the phrase "personal finance," contains the power that anyone has to grow their own wealth. Allen is an advocate of best personal financial practices including focusing on your needs instead of your wants, asking for help when you need it, saving and investing in your own small business.