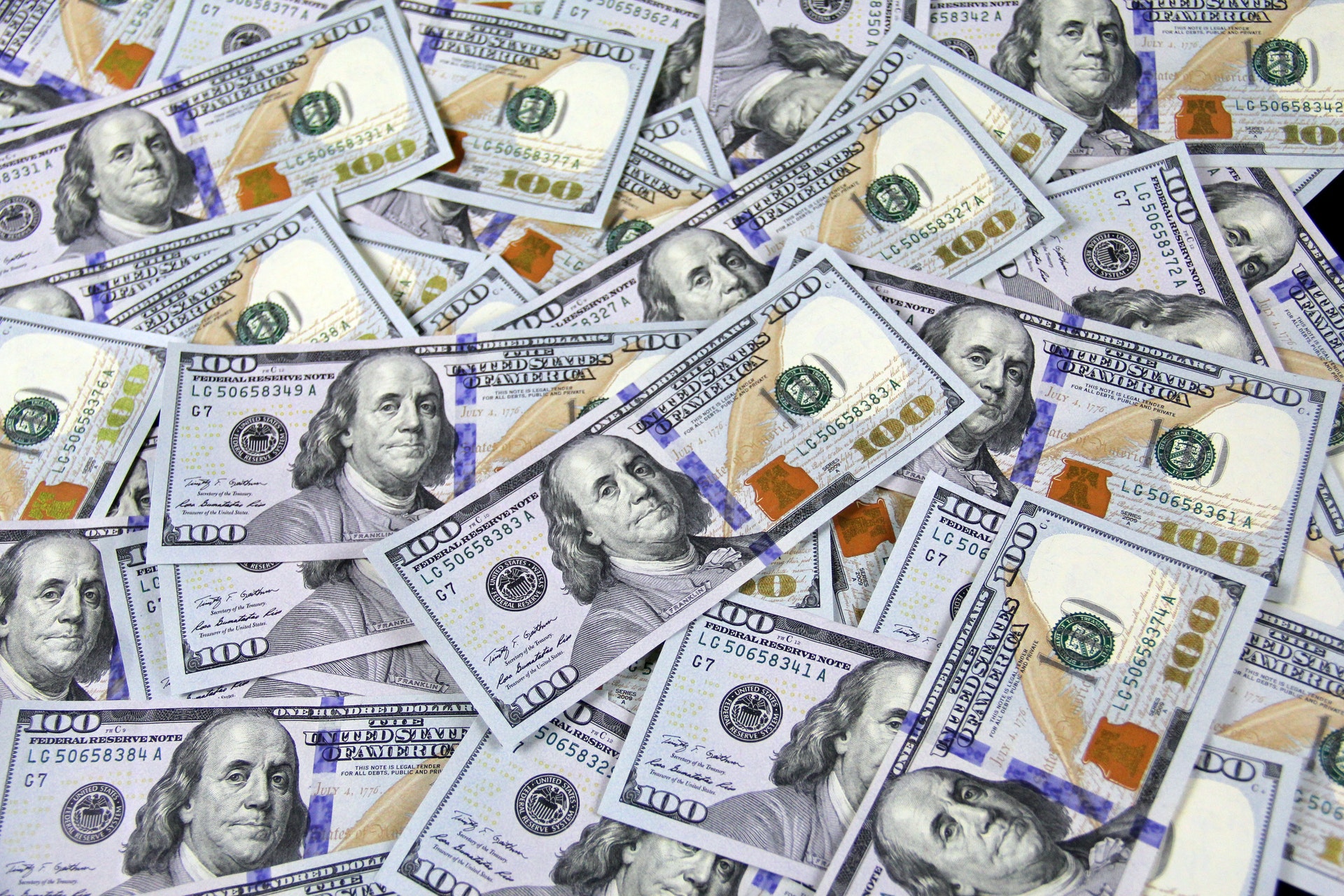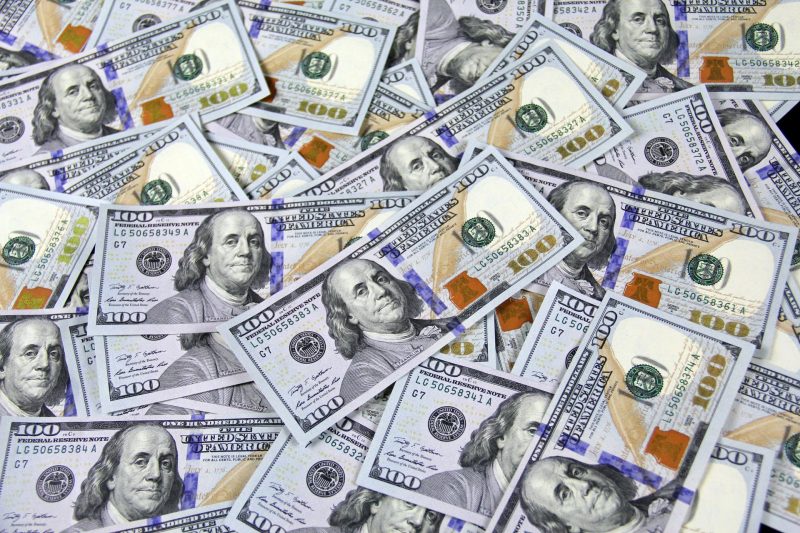 Did you know that most of the money in the world is intangible? Most of the money in the world exists only in digital ledgers and/or is created through interest and debt generation. Technically, there is about $80 trillion in the world. Only about $37 trillion is, "tangible," in the form of coins and bills. If you count cryptocurrencies, derivatives, and investments, then about $1.2 quadrillion exists. (A quadrillion is a number followed by 15 zeroes.) Why think about these things? Do you have enough money? I want to inspire you to become more financially ambitious with mental exercises about money. The $1 million weight question – how much does $1 million in physical money weigh?
When I was a kid, I loved the cartoon DuckTales featuring Scrooge McDuck.
One recurring theme of that cartoon was Scrooge McDuck swimming in a pool-like vault full of gold coins.
I always wondered how much money McDuck had in that pool and how much it weighed.
It's been said that the first $1 million will be the hardest the generate. So, I have 5 pieces of realistic financial advice that will help you become financially independent within a lifetime.
Remember, becoming, "rich," is a just goal for many. And many don't know what to do after reaching that goal.
"Financial independence," is a financial mindset that will keep you rich for a lifetime.
To motivate your financial ambition, let's explore some mental exercises about the $1 million weight.
Haven't you ever imagined having $1 million dollars on a table in front of you? How would you get it?
And – wouldn't the weight of all that money break the table?
The $1 Million Weight Question
Why is the first $1 million the hardest amount to generate for financially ambitious people?
Over 20% of new businesses fail within the first year of operations. 50% of new businesses fail after a decade.
Many people don't know what they are doing when they endeavor to become wealthy. A lot of trial and error is involved.
Also, $1 million doesn't buy as much as it used to, as Dr. Evil embarrassingly learned in the Austin Powers films.
After inflation, a million dollars in 1990 would be worth $1.98 million today.
Even if you do know what you are doing, it can take years or decades to make that amount.
But first things first – the $1 million weight question.
This website has an excellent money weight calculator that can help you calculate the physical weight of large sums of money.
For example, the weight of $1 million in $50 bills is only 44 pounds.
Prefer your million delivered in $20 notes? Well, it would weigh 110 pounds.
Do you want your million in $10 notes? Well, that would weigh 220 pounds.
Want your million in $5 notes? Then your million dollars will weigh 440 pounds.
Do you want your million in $1 notes? Hope you have a truck because it would weigh 2,204 pounds.
A million in quarters would weigh 50,000 pounds.
Try to fill your pool with a million dollars in pennies and it would weigh 551,155 pounds. That would be half a million pounds stressing your pool's foundation! (Scrooge McDuck's gold coin vault repair bills due to weight stress must have been astronomical.)
Now that we have pondered how much $1 million might weigh, let's ponder how we can realistically make $1 million.
5 Ways to Realistically Make $1 Million
I am not trying to encourage you to jump into a pool filled with half a million pounds worth of pennies.
The $1 million weight question thought exercise is designed to get your mind in a financially ambitious mood.
And, to think about the weight of financial responsibility required to become financially independent.
"Rich." "Wealthy." "Elite."
There are different terms that also mean, "financially independent."
Financially independent people have zero debt, multiple income streams, invest well, and keep their money in the family.
The more money you have, the more options you have in life.
So, here are 5 ways to realistically become financially independent in your lifetime.
1. Invest in Yourself
You know how in the movies when the protagonist presents an idea or skill to a rich person to finance a dream? Then the protagonist gets the money they need and becomes a success?
Unless you are born to wealth, that does not happen in the real world.
Invest in you. It takes time to make money or to get investors interested in a business plan.
Develop a realistic business plan. Spend a few years saving enough money so that you become your own first investor. Someone will respond to that.
2. Work in the Right Business Market
What vocation, product, or financial market do you transact in where you know business will be good?
We can't all be movie stars, rock stars, or celebrities.
What is it about your job, talent, or skill that will be profitable in your chosen market?
You may not think about it, but your local dentist might be worth a few million. They provide a service that will always be in demand.
Keep in mind you may need to work long workdays and maybe 6-day or 7-day workweeks to become financially independent.
3. Always Improve Yourself
Always learn new things.
Learn a new language. Learn a new skill like painting or playing an instrument.
Study the business practices of foreign countries and international markets.
Opportunity favors the prepared and the bold. Learn something new that will be valuable to you in the future.
4. Generate Multiple Income Streams
It's hard to make money from one idea or product.
How many income streams can you generate from your original business or skill?
The more income streams you have coming in, the faster you will reach $1 million.
5.1 Make $100,000 First
The $1 million weight question is kind of daunting as a thought exercise. Its hard to make that much money.
Try to make $100,000 as a beginning goal.
Be patient with yourself.
The road to financial independence is a long and winding one. It can start with the $1 million weight question.
How the journey fares depends on you.
5.2 Start With a Business Plan
Consult a financial advisor or talk to someone already in business.
Read books and interviews about successful rich people and their advice.
Accept that it will take time for you to make $1 million. And as for the $1 million weight question, think about the weight of responsibility when it comes to money.
And, finally jump in a pool with half a million pounds of pennies.
Read More
Review: The Millionaire Next Door
Millionaire Next Door Formula for Wealth Acquisition
How Can I Become a Millionaire With No Money?
How Many Hours Do Millionaires Work?
What Jobs Do Most Millionaires Have?

Allen Francis was an academic advisor, librarian, and college adjunct for many years with no money, no financial literacy, and no responsibility when he had money. To him, the phrase "personal finance," contains the power that anyone has to grow their own wealth. Allen is an advocate of best personal financial practices including focusing on your needs instead of your wants, asking for help when you need it, saving and investing in your own small business.