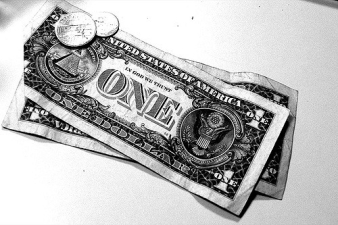 Investing in the stock market can be a good way of securing a better financial future, if you get the basics right and develop a strategy that delivers a decent return.
Some students of Timothy Sykes have managed to generate some serious profits by learning some of the tips that can steer them in the right direction and applying what they have learnt to their stock picking skills.
Here is a look at how you can set about trying to become a successful investor, so that even if you don't end up making millions from the financial markets, you manage to generate a decent profit on your trades.
Try before you buy
One of the fundamental reasons why some would-be investors don't get involved in the stock market despite wanting to, is the fear of losing their money because they don't really know what they are doing.
One of the best ways to gain some confidence and develop a trading strategy that works for you, is to take advantage of a wide variety of free resources that are available.
You can find stacks of free training videos, numerous blogs and a whole host of online articles that might help you to get an insight into what works when it comes to trading stocks, and just as importantly, what doesn't.
Invest in real-time but without real money
After filling your head with plenty of ideas and enthusiasm for trading stocks, it can be tempting to get out there and put those ideas into practice.
It often pays to be cautious and see how things might work out in real-time without actually losing or winning any money in the first place. The way to do this is to set up a practice account which give you all the tools and prices that you would be using if you were trading for real, but instead you will trading in test mode.
Being able to execute some test trades and see how they fare with live prices flashing up on your screen, can give you some really valuable trading experience, without having to put any of your hard-earned cash down at this point.
Develop your own personal trading style
What you will soon discover with stock market trading, is that although there are a number of set procedures and trading rules that we all follow, the majority of investors have gone on to develop their own personal trading style and niche in the markets.
Once you have learnt the ropes and understand how to place a trade and what is involved, you will want to find what sort of trades you are most comfortable with.
It might be that you prefer to trade mainstream stocks and keep your risk level at a relatively low level, although there is always some sort of risk irrespective of how safe the stock is perceived to be, or it might be that take the time to learn about a specific sector, so that you can spot which companies offer value with their current stock price.
Stock market trading can alter your financial outlook positively, but make sure you take the time and effort to learn how to trade, before committing any of your real money.
Alexander Stone has a career in investment banking. He enjoys sharing his knowledge online through discussions and his articles.
Join the Thousandaire newsletter
Subscribe to get our latest content by email.