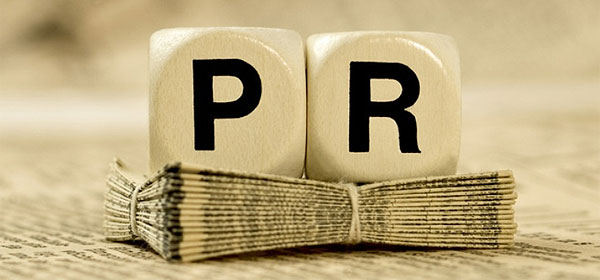 Getting your degree in public relations (PR) is exciting, demanding, socially enhancing, and lucrative. But most of all, it's a lot of fun when you land celebrities as clients.
Imagine working for a public relations firm that handles mid to high-profile celebrities.  The work involves meeting people from every industry and handling their promotional needs whether it's a new film, book, or event.  This is a career that promises excitement, diversity, and incredible connections, and best of all – it's a growing business.
A PR career
A public relations degree is required to move into this field.  A bachelor's degree will get you in the door, but a master's degree is suggested for a more strategic positioning in this highly desirable field.
A career in public relations allows you to interact with clients who require media attention in whichever method is available to them.  It is a position that allows you, as the PR specialist, to go out and advocate for your clients, whether they are people or corporations.
Public relations industry growth
The Bureau of Labor Statistics predicts the public relations field will grow by 12 percent from 2012 to 2022. This is an exceptional growth spurt, and although this is a highly competitive career, finding the right job with a good public relations firm can be highly rewarding.  The available positions are determined by the number of clients who need PR services, which is all encompassing and most PR businesses are booming.
PR specialists create a public image for the clients they represent. The bulk of this work entails increasing visibility for clients while developing a favorable public perception.
Essentially, you will be promoting clients who need publicity via a surplus of media outlets such as newspapers, magazines, television, radio, and speaking venues.
What PR agent's do
A PR agent's duties include writing press releases and designing information in a platform that is commonly required of major media outlets. They respond to media requests for their clients and help them communicate successfully with the public. Drafting speeches and arranging interviews is another facet of PR work.
They perform regular evaluations of the publicity and promotional programs within their firm to make sure that they are successful and that the company or client is benefitting.
PR Positions
Public Relations Specialists generally work with corporations, non-profit organizations, hospitals, and even government organizations in a capacity sometimes known as a press secretary.
Publicists are more individualized PR agents, and their work includes book launches, new film releases, art exhibits, and high exposure to media when clients need a brand-name public identity. These are the PR people who mostly represent clients such as actors, musicians, athletes, authors, and even corporations.
Communications Directors primarily deal with non-profit organizations, acting as a liaison to the media to publicize the company's mission and goals. This job can involve public fund-raising and enlisting public involvement in promotion and financial support of worthy endeavors.
Media Contacts
PR specialists develop relationships with every facet of the media, from top news affiliates to high-profile radio personalities and magazine editors.
The life of a PR agent is extremely rewarding and rarely mundane as these types of contacts can get you into places that many will never get to experience.
photo courtesy of Niuton may