On some level, everybody wants to get rich. Even if you don't desire opulent wealth, nobody doesn't want their material needs to be met. That's what wealth and abundance are about – being able to live with the luxury of not having to struggle for survival all the time. For people who grew up without it, wealth is a life of relative ease. Your work and goals can be somewhat independent of the need to feed, clothe, and house yourself. Whatever you may feel about the haves and the have-nots, wealth is nice for those you have it, and it's not an unwholesome goal to have.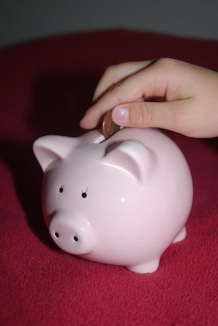 But how do you know you've arrived when it comes to wealth? Is it when you're worth 7 figures? Is it when you can go on vacation? Is it when you have money in the bank and no debts at all? To me, it's not so important when you become wealthy as it is that you are becoming wealthy. Every step of the way from relative poverty to relative wealth is going to have rewards all its own. And once you start to climb this ladder, you'll start to notice them. Here are some of the ones you can enjoy as you start to get money in a meaningful way.
You'll Have Less Anxiety. This has nothing to do with thinking too much about money, it's just the way the world works. Poor people don't have to worry about money as much as they have to worry about the effects of not having it. Housing, health care, transportation, each of these things will start to be less of a bother. You'll have the money to cover them, and you won't have to sacrifice on or the other in order to keep up in life.
You Find Ways to Make More Money. Just like debt snowballs, so does wealth. People who have a few investments as well as money in the bank start seeing opportunities to make money everywhere. The invest in Forex trades, real estate, further education, and a lot of different decisions that add to their earning potentail over time. Becoming richer becomes more of a way of life, just as scrambling to survive used to be in the old days when money was scarce.
You'll Be Able to Be More Well-Rounded. This isn't a sleight on poor people at all. It's just the way things are. If you don't have much money, you can't pursue hobbies, interests, learning opportunities, as much as someone who has a little money to spare. It's a sad thing. All people have minds that can be developed and cultivated. It's a shame that people with fewer means aren't able to focus as much time and energy to develop theirs that someone who has slightly more money.
As you can see, even accumulating a very little wealth starts to pay off in noticeable ways. This list is by no means exhaustive. Once you get a little farther down this road, you'll notice a lot of little benefits to having a little more money. One day, if you keep it up, you'll have a lot of money. But even a little wealth has noticeable rewards.